It's always a good time to make video work for your business but we thought that there really is no better time than a new year, so we've put together a video production discount offer and a multi-video discount offer. Read on for more details…
As online video grows in abundance each year, so too does it's essentialness for businesses as part of their ongoing marketing strategy. With 5 billion videos watched per day on YouTube and 8 billion on Facebook, there's a huge audience out there viewing video content!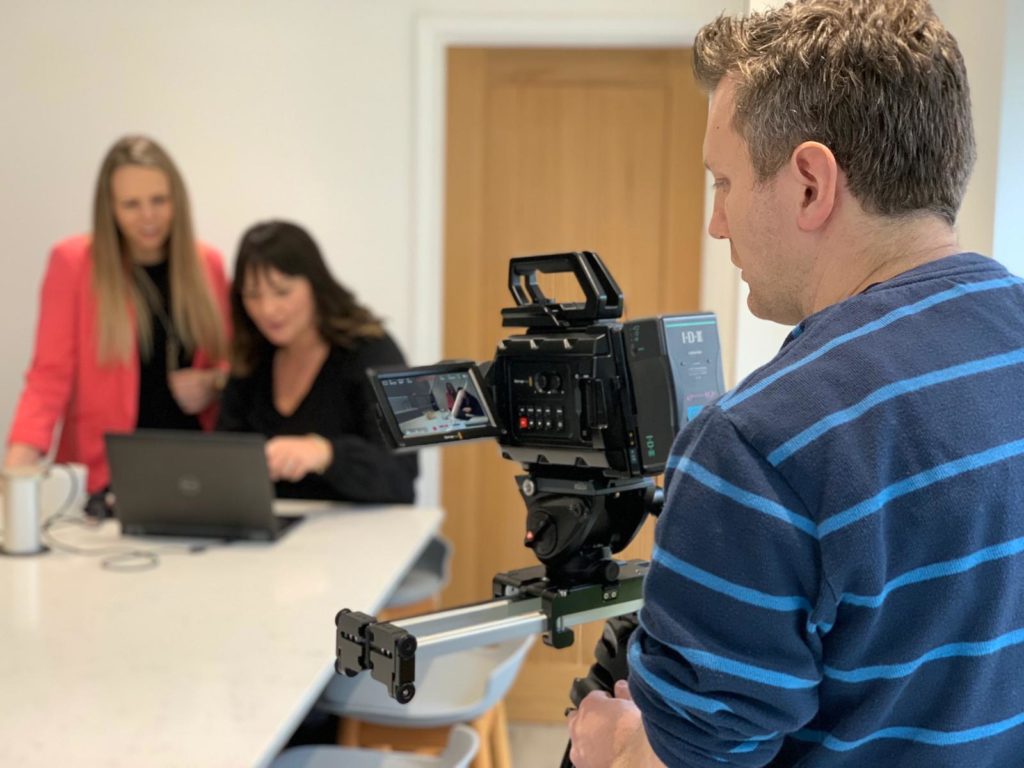 You could get various live events filmed to make a promo for the next time the event runs. You could shoot multiple pieces of content in a day such as case studies, client testimonials, staff interviews, vox pops, recipe videos, demonstration videos, tip videos or product reviews to be released over a number of weeks. You could film a promo for your business and then produce other pieces of content within the allocated filming time. The possibilities really are limitless.
We have put together two options – one to enable you to have video content produced by us throughout 2020 and one to get you a one off video produced.
So, whether you are experienced with using video as a marketing tool or just dipping your toe into the wide world of video, we're here to help and make video benefit you. If you don't know who we are and what we do, take a look at this…
Our first package is to produce multiple videos throughout the year. If your business has frequent new products, new services or just general news that your customers need to know about, video can work here.
Motolegends is a company who sell motorcycle protective wear, we have been filming a weekly vlog for them which takes half a day to film and half a day to edit. We usually film and edit 3 videos up to 30 minutes each in length of a day. The vlogs looks at the latest items in stock that week. Each item has seen its sales increase and in some cases, sell out! This is directly attributable to the video being on their website, Facebook, YouTube and in their daily mailing list emails. See one of their vlogs here…
We're offering 4 x 1-day shoots AND 4 x 1-day edits booked across 2020 (8 days total). Alternatively, you could turn this into 8 x ½ day shoots AND 8 x half day edits booked across 2020 (8 days total) if more regular filming would be beneficial. These can be booked and used throughout 2020 as and when required.
The filming sessions include a cameraman, HD camera, lenses, lighting and audio recording equipment. The edit includes titles, name graphics, picture grade, royalty free music when applicable and a set of changes if required to each video.
The standard individual cost per days filming is £400+VAT and editing is £400+VAT per day which totals £3200+VAT for the above 8 days.
The 2020 package is being offered at £250+VAT per day, which totals £2000+VAT.
This deal does only cover our costs so external costs such as kit hire, actors or location hire etc will remain undiscounted as we have no control over them. Additional "Silvertip" costs like extra filming days, additional crew requirements will be discountable though.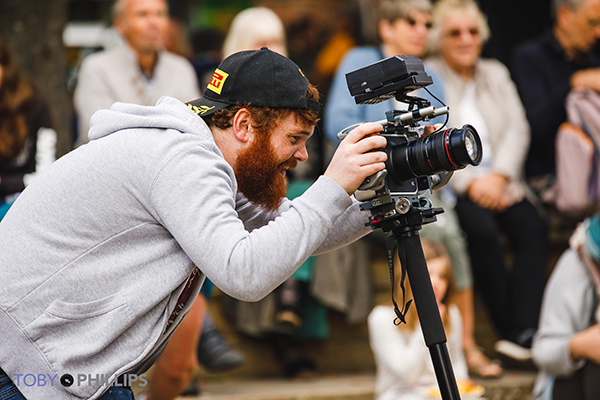 Within the allocated filming time here, you could do weekly news vlogs like we did for The District Post, you could film a series of client testimonial or case studies like we did for St Catherine's Hospice, you could have recipe videos filmed like we have for MyBaba, you could film an event like we do throughout the year for County Mall or you could put it all toward filming a promo like the recent one we did for Bluecoat Sports.
The second option is a single video shoot which can be anything from event coverage to a full promo for your business to a series of case studies/testimonials. As these shoots can vary in complexity and budget, we are keeping it simple with a discounted offer of 30% on any shoot booked with us before the end of January 2020, to take place during 2020.
If you are planning on releasing multiple videos throughout the year or if you yourself have clients that you know will each want a video produced, this could be a way for you to lower your overall costs and have your video content booked in for you and/or your clients across 2020.
To take advantage of these offers, we ask that the shoots are confirmed via a £100 deposit paid before the end of January 2020 and then the shoots can be 'redeemed' at any point throughout 2020. The remaining budget will be split into 4 and invoiced before each shoot.
As we're coming toward the holiday season and we've all got Turkey and Stuffing on our minds, we have kept it simple with these offers but feel free to give us a call on (01403) 221068 or email on [email protected]  or message us via our Facebook page if you want to discuss this or anything else, and if you know anyone on the look out for video, please pass the info onto them too! Thanks and if we don't speak to you before – have a good Christmas and New Year!
Read our pdf on the offer HERE