Recently I received some letters from the pupils at Shelley School in Broadbridge Heath, asking if I would come in to talk to them about filmmaking. The pupils have an upcoming module called Lights, Camera, Action of which part is to make a short film about the school.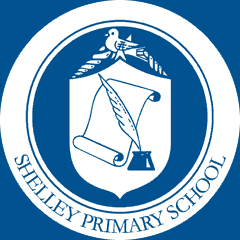 They were looking for an expert to come and talk to them and I guess everyone else was too busy that day!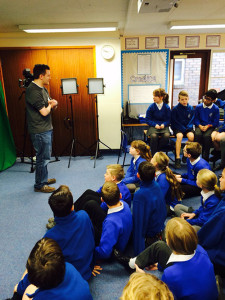 I haven't done anything like this before, so I was a bit nervous to start with…would the kids eat me alive? Would they know all I had to offer them? Would I bore them with technical info?
Thankfully, the answers were no, no and no.
I spoke for around an hour and a half each time to three different classes, ranging from 8-11 years old. In each class, a number of kids were incredibly enthusiastic but every one of them was interested in what I had to say.
I started by showing some of the work Silvertip has produced, which wowed them – due to the diversity! Throwing in some clips of Little Mix helped sweeten the presentation further!
Then I talked through the basic steps of planning for your video – a shot list, some storyboards and a script. The children spent a short time starting to plan their video and it was really interesting to hear different groups coming up with opening shots and content that they wanted to feature in their video.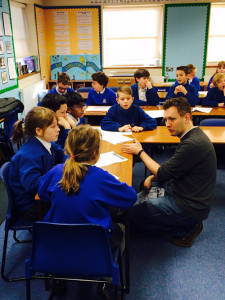 We looked at storyboards and shot lists we made for our short film "FLAT" , and a schedule from our massive Thomas Cook music video shoot.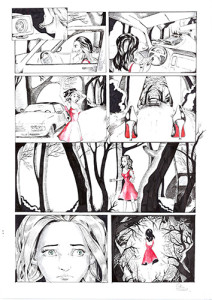 Storyboards from "FLAT"
After that, we talked about the shooting itself and the best way to get a steady shot, how important lighting is, how to get good sound and, most importantly, how to add sound effects like "boing" to the final edit! We then talked about how planning your shoot fully can help do a lot of the work for you, during the editing process.
Then it felt like the time was right for some fun, so with the green screen set up, I gathered a couple of helpers for the lighting and camera and then some willing stars to be sent into space for a little green screen adventure. I think all the kids knew about green screen – we talked about how it is used on Harry Potter and in making Groot, for example. They hadn't seen it in action before and thought it was brilliant seeing their class mates dancing around whilst floating in space!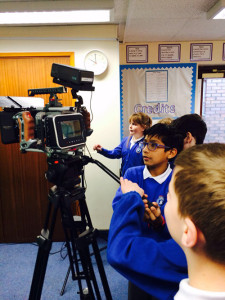 We finished the sessions with some more questions and answers and the promise of taking a look at their finished films when the time came.
After the classes, a number of children came up to thank me for coming in and I even had a couple of emails afterward to say the same thing.
I hope they learnt a little and were able to start thinking about their filming in a more structured way, to help them get the best out of their course work.
Here's to the next, next generation of filmmakers!
Visit Shelley School's website HERE.