Welcome toBluecoat Sports
Bluecoat Sports club features a wide range of activities all open to its members, this has lent itself to a number of fitness video production projects for them including an overall promotional video and activity specific ones. Find out more about our work together here…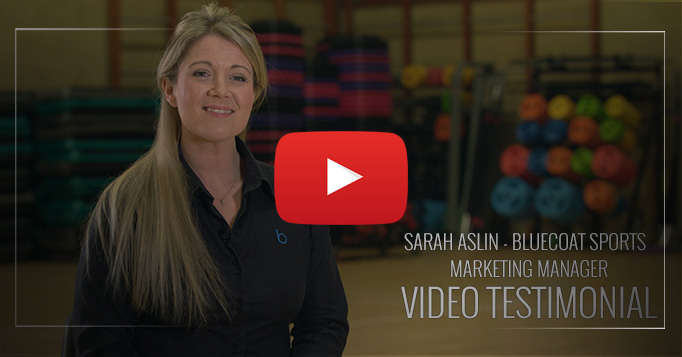 discover more
Bluecoat Sports is a members-only gym and sports centre, located in Horsham. Having previously used video as part of their marketing campaign, in 2016 they wanted to increase it's usage within their promotional work.
Initially meeting to discuss a Welcome to Body Pump promotional video, we soon set to filming it with instructor Elaine Boys fronting the video and showing some of the moves you would do within this new class they wanted to promote further.
From that shoot, we undertook the main promotional video project and were asked to update and modernise from what had been shoot some years before. Shooting on their busy Open Day event, we were able to cover almost every activity they offer and do so with a packed house full of people coming to see what the centre was all about and join in the fun.
The project began with some aerial drone shots of the centre in it's grounds – we got some amazing shots here with Jerry Laurence operating the drone. On the main, separate Open Day, we shot with two teams to ensure we covered all the action. We had one tripod-based camera covering the event and a two man team using a Movi to get smooth moving shots.
Once the edit was completed, we added in some tracked motion graphics text plus had a bespoke music score written by Gareth J Rubery which perfectly complimented the pace and feel of the on screen action.
The main video was then cut down into shorter pieces, looking specifically at each activity and featuring shots not used in the main promo.
After that shoot and it's success online, we again collaborated to film Personal Trainer videos to promote the in-house team and their specialist areas of skill. Each PT was filmed in action as well as talking on camera to introduce themselves and what they could do for someone.
That shoot then led to filming a Yoga promotional video to add new members to the already busy Yoga classes they offered. Shooting with a lot of super slow motion, we created a beautiful and relaxing promo video.
In 2019, we refreshed the main promotional video by shooting all-new content for the video. We also made a short video for the new outdoor fitness yard and edited activity-specific promo videos too.
Working with Bluecoat Sports and the team led by Mike and Amalia, has been a pleasure and delivering video content which works, for people who understand the value of video is always a success in our eyes.
december daze music video
"Having worked with Geoff and the Silvertip team a number of times over the past year to film a variety of different things at Bluecoat Sports I have found them nothing less than completely professional on every occasion. The service given is not only on the day but pre & post shoot with continued support on going. I would strongly recommend Geoff and his team."
Sarah Aslin, Bluecoat Sports Marketing Manager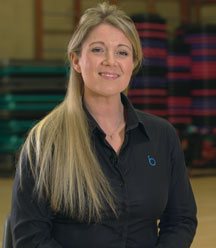 For a corporate video quote please email us on

[email protected]

or Contact Us and we will then get back to you to discuss the project in more depth.