discover more
We've worked with MajorMindGames to produce a number of videos showcasing their escape room experiences…without giving the literal game away!
We first produced a trailer which showed glimpses of their first 3 rooms – Knotoosh Abbey, Bump in the Night and Espionage.
Espionage was replaced in 2023 with the Super Pack room, which is a super hero themed room. For this, we produced an initial Stranger Things inspired title teaser, then a character animation using the artwork commissioned for the room and then a comic book style trailer involving footage we took of the room itself.
We also animated some testimonials for them to create more dynamic and atmospheric ways of presenting them to their audience.
All the videos play on a loop in the lobby of their HQ which has a prime footfall location in the Horsham mall it's based in.
MMG have also been a sponsor of the Horsham Film Festival for 2 years in a row.
december daze music video
"Geoff and Silvertip Films have been a pleasure to work with over the past 18 months. Geoff completely understood our brand and message from the beginning and worked with us in a collaborative way throughout each project, offering great ideas and taking suggestions from us. Geoff is fantastic at following a brief, but he's also innovative and creative in his delivery, so when the final films come through, he's genuinely exceeded our expectations every time. We really value this partnership and would wholeheartedly recommend Silvertip Films."
David Woods-Hale, Director, MajorMindGames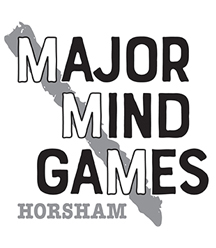 For a live event or livestreaming quote, please email us on

[email protected]

or Contact Us and we will then get back to you to discuss the project in more depth.