discover more
For ex-students and video Co-Directors Geoff Cockwill and Chris Carr, this was a great chance to create something for their old college and to shoot our first educational video production.
We set out to make a video which was visually strong, vibrant and dynamic and featured students and staff talking candidly about the college and the benefits to students in going there as well as the social side of life there.
We wanted this video to appeal to the kind of student who goes to the college – mature and with a desire to push themselves and do the best they can and we wanted the video to inspire them to want to attend the college and be their best by doing so. By drawing on our life experiences at the college and the inspiration it gave us meant we could put our hearts into this video and stand firmly behind the message within it.
This video was shot in 2017 and features a handful of shots from the initial 2014 production that we undertook. The success of that video and the additional content we created with case study interviews is further proven by our return to shoot this new version of the video.
Directed and Edited by Geoff Cockwill, Chris Carr.
Camera by Geoff Cockwill, Chris Carr.
Ronin shots by Tom Blount.
Time-Lapse by Chris Carr.
Music by Harriet Stovold.
Educational Video Production by Silvertip Films
With Thanks to Chris Hayward at Godalming College.
december daze music video
"Thank you for all you have done. The videos are really fantastic and you have been so helpful during the whole process. The feedback from staff has been excellent, which is always a good barometer."
Chris Hayward, Marketing Manager, Godalming College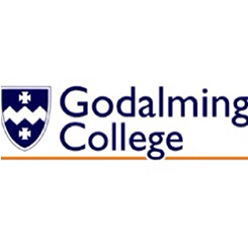 For corporate video quote, please email us on

[email protected]

or Contact Us and we will then get back to you to discuss the project in more depth.