Welcome to Guildford Shakespeare Company
Guildford Shakespeare Company is a responsive, immersive theatre company producing plays in engaging and dynamic locations. We have been producing a wide range of theatre and stage videography content for them for almost 10 years. Find out more about our work together here…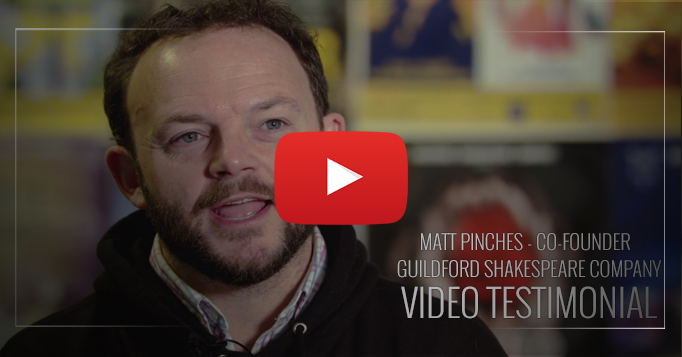 discover more
We've been working with the Guildford Shakespeare Company to produce theatre and stage videography content since 2013 when we connected via Twitter – just asking if they had ever used video in their marketing, to which the answer was no!
We met and developed a plan, one which has grown year on year both in terms of the output we produce but also the scale and creativity on each project.
GSC is led by Matt Pinches and Sarah Gobran and has been running since 2007. Each year, they stage multiple Shakespeare play adaptations and, in the last couple of years, have expanded this to include non-Shakespeare works.
Each production takes place in a different era and setting, enabling them to update the works or keep traditional as they see fit.
Our work for the players has covered a wide range of content including…
Cast interviews for shows including King Lear, Winters Tale, Othello and Macbeth. The cast spoke about their characters and the text. We edited short videos which promoted the shows and longer versions which have been used in the GSC educational workshops with children.
Trailers which promoted the shows, featuring specially shot content with actors in costume and in character for shows including Henry V plus…
Hamlet – Freddie Fox starred in the 2022 production as seen in this show trailer
Caesar in which a modern day Julius gave a party political broadcast on TV
Midsummer Night's Dream for which we made a very retro looking trailer featuring Bottom auditioning for the show within a show
Two Gentlemen of Verona in which three dogs – with overdubbed "inner voices" discuss their acting process as they audition to be the lead dog in the show
All's Well That Ends Well – lead actress Hannah Moorish revisits old memories in an old stately home
Rehearsal footage – we filmed the Macbeth cast rehearsing their sword fights and practicing the elaborate routines involved in the play
Show filming – in recent years, we have covered the dress rehearsal of a show and filmed it with various shots and angles to then, in quick turnaround, edit a live show trailer which is used across the run of the production to further drive ticket sales.
Livestreams and full show filming – since the pandemic began, we have filmed shows in full with multiple cameras and edited them for "streaming" online to ticket buyers who then couldn't make the show and we have fully livestreamed shows including the Youth production of The Purple Princess.
The inclusion of video into the GSC marketing plan has worked very well for them, as evidenced by the year on year growth of what we produce for them and the ambition within each piece of content.
Above is a short video testimonial from GSC Co-Founder Matt Pinches talking about their work with us at Silvertip…
december daze music video
"Geoff and the team at Silvertip are amazing. They are incredibly easy to work with and always ready to offer advice and support. All the trailers and films they have shot for Guildford Shakespeare Company have been of very high quality and they make the process really easy to understand and simple. Absolute stars!!!"
Matt Pinches, Co-Founder, Guildford Shakespeare Co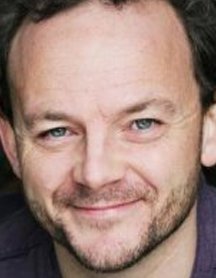 For a live event video quote, please email us on

[email protected]

or Contact Us and we will then get back to you to discuss the project in more depth.