discover more
The Meath Home is a residential care home in Godalming, Surrey which looks after adults with complex epilepsy and disabilities.
We spent two days filming at the home in 2021, to film a new promotional video for them which showcased 24 hours in the life of the home. This began just after the night shift had finished and ran through the various activities of the day and ended with residents making their dinner. In 2023 this edit was updated to include the new CEO, footage filmed since these initial 2 days of filming and new resident interviews.
Prior to filming, we visited the site and had a tour around to see what the buildings and rooms were like in advance of filming but also, primarily, to meet various residents that we would be interacting with during filming. This time was vital to help build a connection with the residents so that when filming began, they knew me and were already more open to being filmed. In fact we had a number of impromptu interviews take place as people got used to the camera and wanted to get more involved!
Alongside the main promotional video, we have produced a number of short videos which focus on extended interviews with staff at the home and focus on different aspects of the work carried out there. Footage taken during filming has also been used to make motion posters using the promotional artwork used in the homes advertising.
In 2023, we filmed a number of interviews with residents and their parents which were then edited into mini-documentaries about their stories, epilepsy in general and life at the Meath for the residents.
We also filmed a testimonial from Marketing Manager Helen Jackson, which you can see below…
december daze music video
"We support adults who live with complex epilepsy, choosing a company to help tell our story meant ensuring we found someone who the people we support felt comfortable with. Geoff's natural empathy and flexibility meant working with him was stress free & enjoyable. Geoff put in the ground work to understand the Charity, what we wanted from our film and to see us in action prior to filming. The people we support, staff and volunteers had a great experience on filming days, we captured lovely footage and great interviews. Post production Geoff was responsive to feedback, delivering a great film within budget and on time."
Helen Jackson, Marketing Manager, The Meath Epilepsy Charity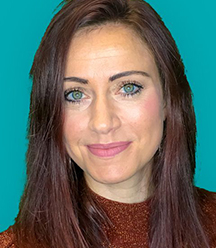 For a promotional video quote please email us on

[email protected]

or Contact Us and we will then get back to you to discuss the project in more depth.