Welcome toSpringboard Project
Springboard Project have two houses – Crawley and Horsham – which offer fully inclusive play and fun for everyone. Soft play, sensory rooms, messy play, toys, books, gardens and more. The centres are at the heart of their local communities and offer huge benefits to all who use them.
We have partnered with Springboard, on an ongoing basis, to provide video content for them as it is a place close to Director Geoff's heart.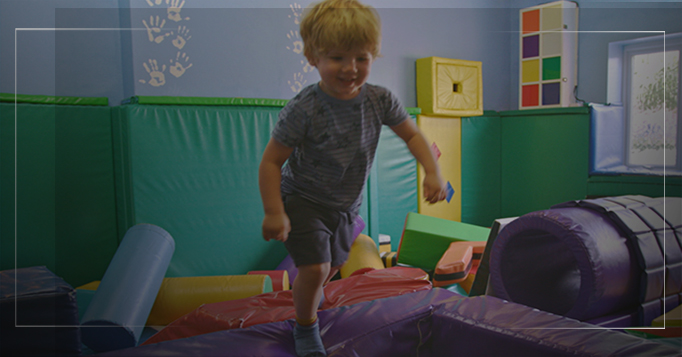 discover more
Springboard Project is a fully inclusive place for play and fun for all. They have two houses – Horsham and Crawley – which feature soft play rooms, sensory rooms, toy rooms, dark rooms and large gardens. They also offer a wide range of activities for disabled children – trips to the beach, theme parks and more.
2017 marked their 25th anniversay and the first time video had entered into their marketing campaign.
Contacting us, having seen some of our other work for local companies, Springboard asked if we would consider making a video for their anniversary. Wanting to work closely with a local charity and with Springboard already being close to our hearts here, the answer was obvious.
Our work and relationship grew from what was initially discussed and expected, into an ongoing production of video content and rich friendships.
Our initial project was a documentary that looked at the history of Springboard, it's present life and it's future plans. Featuring interviews with key members of the team from the early days and today, it was a very interesting days filming, filled with memorable stories and inspirational stories plus a desire to be still providing the services they do in another quarter century.
Alongside the interview filming, content of the two houses in action was needed, so a number of sessions were lined up to enable footage to be shot of children of all ages and abilities playing.
This was cut into a short promo video to show people what exactly is on offer at Springboard. One of the charities challenges is that their name is widely known, but people sometimes have a misconception about who they are and what they do so this video aimed to make it clear, quickly and concisely.
We also shot a number of event promotional videos with the Patron of Springboard, childrens entertainer Tomfoolery. We also introduced presenter Emily Beach to them and started to film bi-monthly vlog content with her to promote a wide range of things such as fundraising, volunteer aid, membership types and more.
We also shot two incredibly successful Facebook videos with Emily which were tours of both houses. The Horsham one went out live whilst the Crawley one was a pre-record which went out the week after. The Horsham video was watched just shy of 6000 times with a reach double that and the Crawley one was watched almost 10000 times with a reach well over double that. Interaction and engagement on the videos was substational and led to an increase in new members joining and the Crawley house closing three times due to reaching capacity the week after their video went out. The power of well shot and well planned iPhone content!
Since working with Springboard in this capacity, Director Geoff has been asked to become a trustee on the board and take an active role in the decision making processes which will ensure Springboard has a safe and prosperous future ahead of it. Being asked to do this is a real honour and has made the partnership we have even stronger.
december daze music video
For a promotional video quote, please email us on

[email protected]

or Contact Us and we will then get back to you to discuss the project in more depth.