music video LUCIA NICOLE - FEELS LIKE LOVE
A young woman wakes up to the end of the world and she's all alone…
A woman (Libby Gore) wakes up one morning, ready to live life as normal but soon, things don't seem right – there's no TV, there's no-one on the streets – walking around town, she soon discovers the worst and as the city burns, she's the last one standing…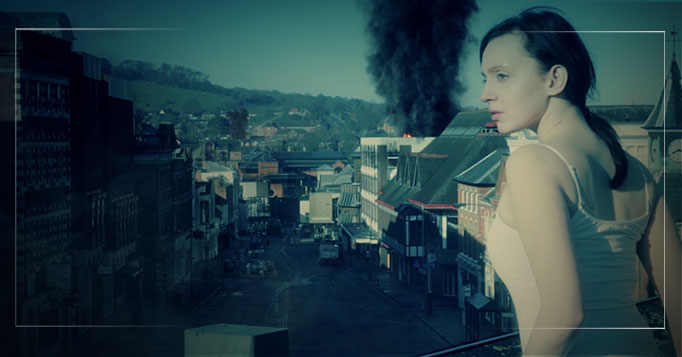 discover more
This The Undivided music video – one of three we shot for the band – was different to their last one by being a narrative-led video intercut with furious studio-shot performance action from the band.
We wanted a narrative for this that reflected the themes of the lyrics and enabled us to create a mini-post-apocalyptic scenario. Shooting on a sunday, very early and in areas of Guildford, Surrey which aren't frequented by many people, enabled us to get empty street shots with only one needing another person to be digitally removed! We added smoke and fire to various shots, whilst not overdoing the effects, to further create the feeling of impending doom.
Following the success of 'Wasted Time' that we shot with the band, we did this video and then went on to film the narrative-only 'Invincible' video.
Featuring Libby Gore.
Directed and Edited by Geoff Cockwill
Camera by Ben Milner
After Effects by Ben Milner and Geoff Cockwill
Thanks to Tom Blount, Stuart Fletcher and Joel Arnold
december daze music video
For a music video quote, please email us on

[email protected]

or Contact Us and we will then get back to you to discuss the project in more depth.