discover more
In 2021, Whistlestop Arts launched their Visit Horsham District walking tour podcast. On this, you were taken around the various villages of Horsham District by hosts Luna and Annalees, taking in sights and sounds that you may not have been aware of on your day to day journeys.
This podcast was asked to be turned into a video series by Horsham District Council and we were lucky enough to be chosen to work with the pair on bringing it to life. This involved multiple days of filming in Horsham District, meeting locals, meeting business owners, seeing sights and visiting places to produce a video per village.
In 2022, the pair launched their Mystery Trails project which is an outdoor escape room style game which has an adventure in each village in the district. We worked with the pair to produce a video which showcased the games and told the story behind the characters involved within it.
december daze music video
"Geoff and his team at Silvertip Films are a dream to work with. Great interpreters of our creative vision who can translate our ideas into great footage. We're looking forward to working with Silvertip Films again in the future."
Luna and Annalees, Whistlestop Arts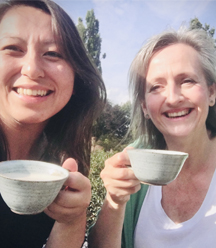 For a promotional video quote please email us on

[email protected]

or Contact Us and we will then get back to you to discuss the project in more depth.