discover more
For Woodstock IT, we spent a day on site filming the team at work and for interviews and from this, edited a main promotional video which looked at the services offered by the IT company.
From this filming session, a further 7 videos were created which focused on different team members and their specific areas of expertise within the services provided.
We also spent a day filming client testimonials with some of their longest running clients and made five videos out of this session.
Visit Woodstock IT
december daze music video
"Geoff produced a series of videos for us to showcase our business, followed by a collection of client testimonials. We had not produced anything like this previously, so I was not sure waht to expect. However, in both cases, Geoff was reliable and professional, always going the extra mile to perfect the end result. We've had excellent feedback on the video content that was produced. I would happily recommend Silvertip to any business looking to leverage the power of video as part of their marketing strategy and we look forward to working with Silvertip again in the future."
Julian Shelley, Director, Woodstock IT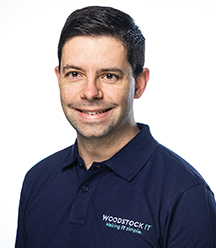 For a promotional video quote, please email us on

[email protected]

or Contact Us and we will then get back to you to discuss the project in more depth.