Producing the fashion videography and photography for the County Mall Autumn Winter 2018 Fashion campaign was a great project for us…
We regularly film live events for Velocity Worldwide, who look after various shopping centres around the world, including County Mall in Crawley.
We were asked to produce the AW18 fashion brand video and also arrange the photography to accompany the campaign – a challenge we rose to!
The video was to feature a male and female model – Chloe Kibble and Barney Banks – and a number of outfits from brands including Superdry, Debenhams, Jack Jones, Accessorize, Laura Ashley and more.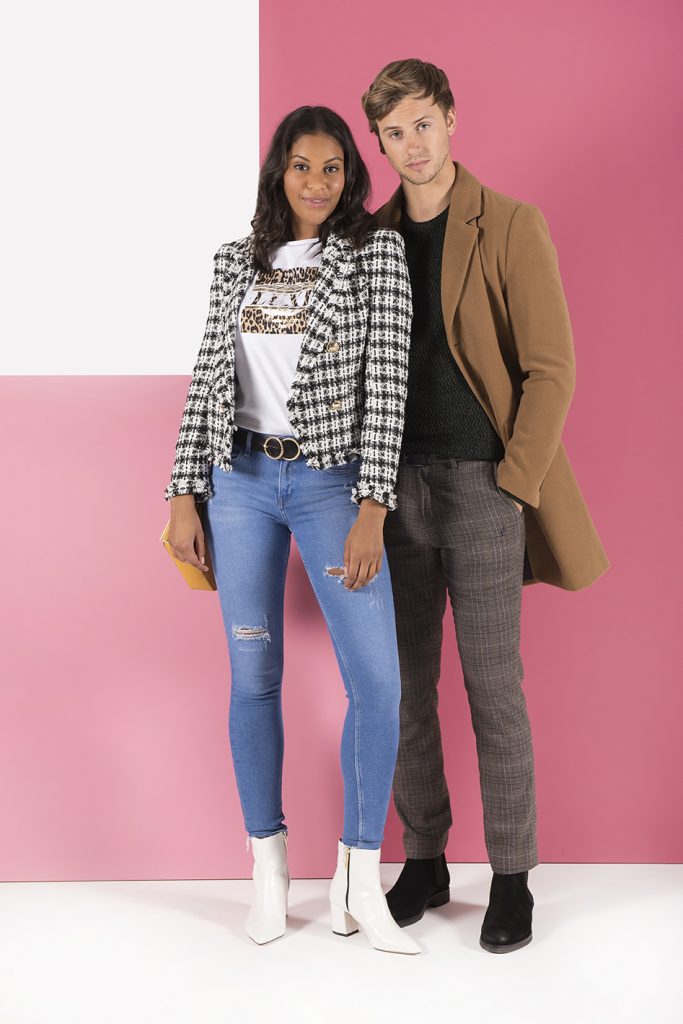 Deciding to shoot locally, in Dorking, due to a number of the crew and County Mall team being local but also we needed to transport a large amount of clothing to the studio, so London wasn't really ideal on this occasion. We chose Square One Studio for our location.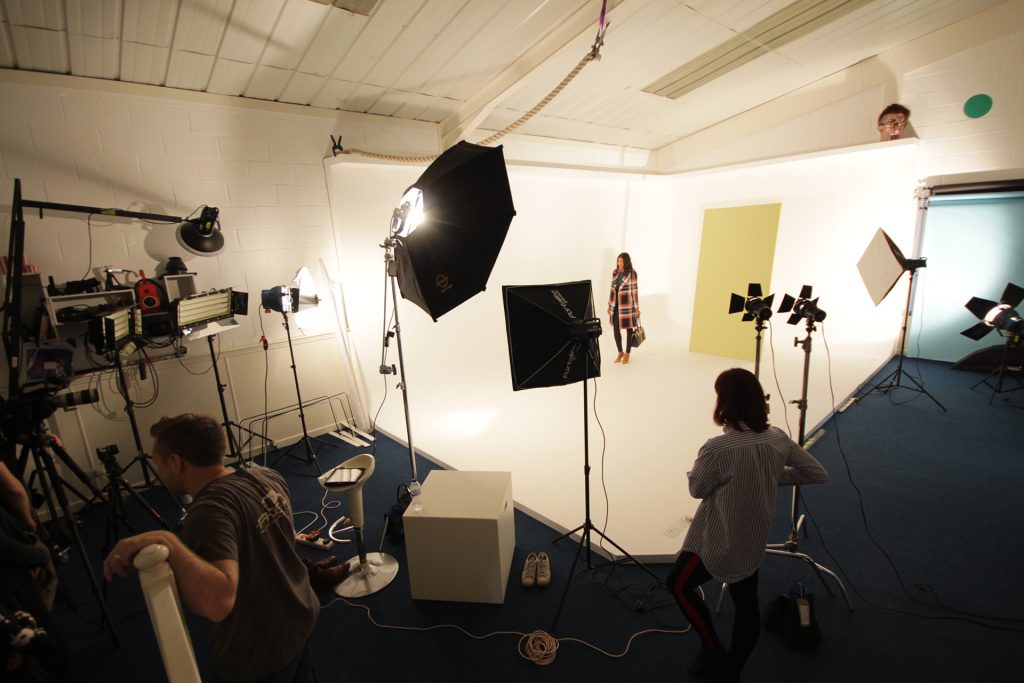 Chris Carr came on board to direct, having shot fashion content before and we had Neil Mcenery-West on DOP duties. Geoff Cockwill produced and, later, edited the video. Mike Watts co-produced and shot and edited the Behind the Scenes video.
For the photography, we brought in Emma-Jane Lewis who we previously worked with on album photoshoots for singer Janet Devlin. Emma has a focused, creative spark to her which results in beautiful images which capture the personality of the subject perfectly.
The rest of the crew was made up of Annabel-Rose Murchie on make up, Samantha and Sophie from Samantha Elizabeth Hair Salon, styling was carried out by Mira K and we also had Rosie Bell help choreograph the models to add further richness to our shots.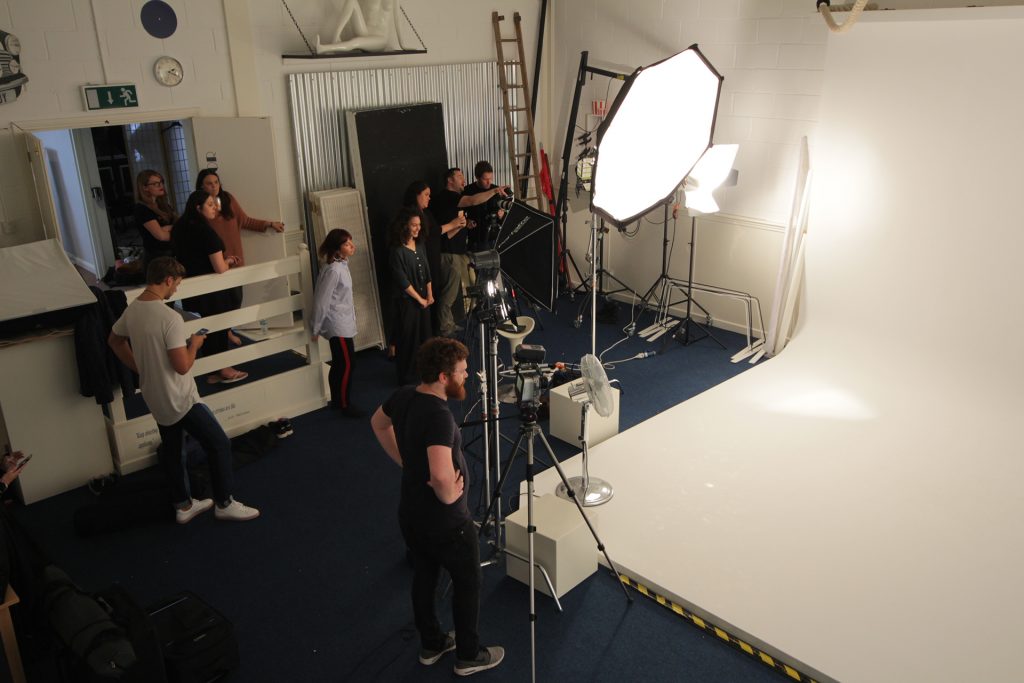 The studio has a white infinity cove to it, and we shot it length-ways to give us a longer shot and a chance for the models to walk if desired. The studio produced large, coloured wooden boards for us which were done up in the campaign colour scheme. We could bring these in to compliment the outfit colours the models were wearing.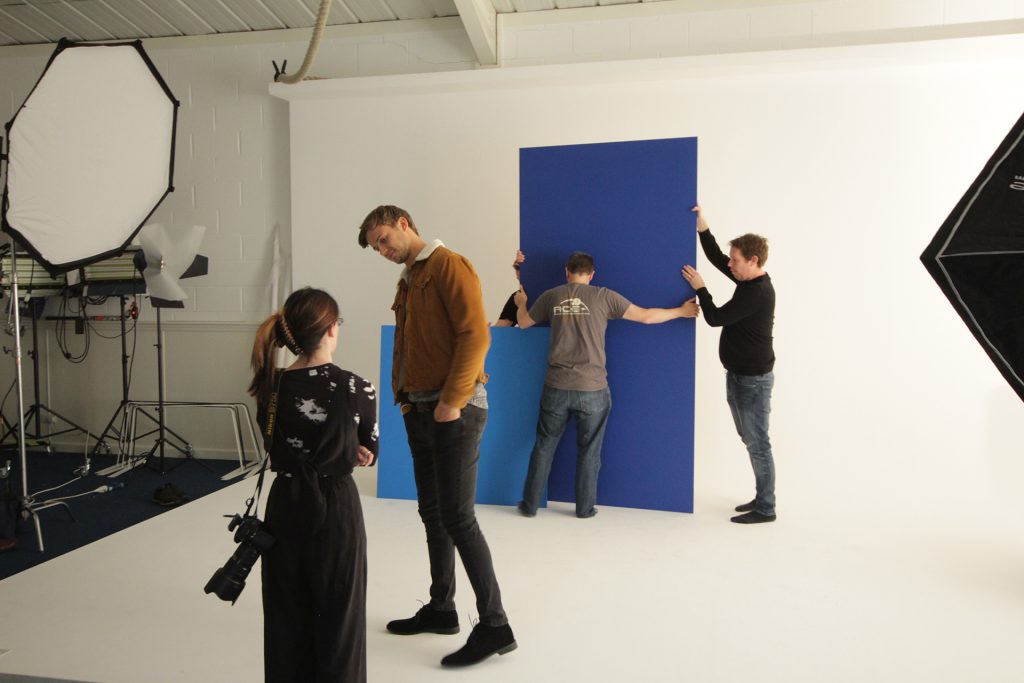 Once each outfit was captured on video, we shifted the boards around to put them into the different lighting setup for Emma and the photography was carried out.
We had a great day and shot through a number of outfits from the different retailers.
Once we headed back to edit, we cut the main brand video and separate, shorter cutdowns for His outfits and Her outfits.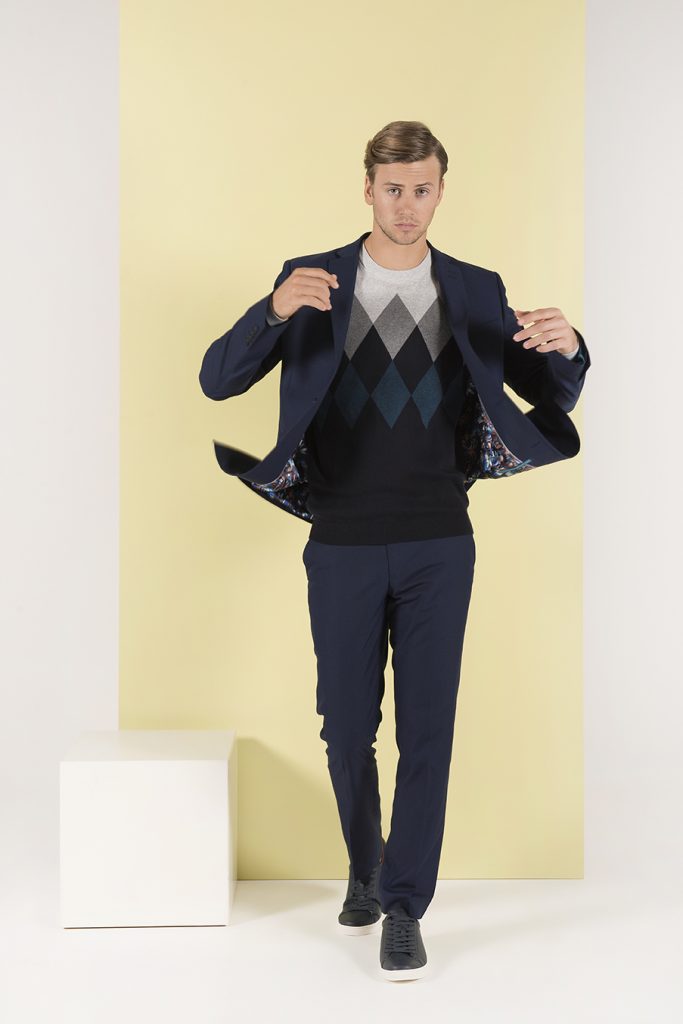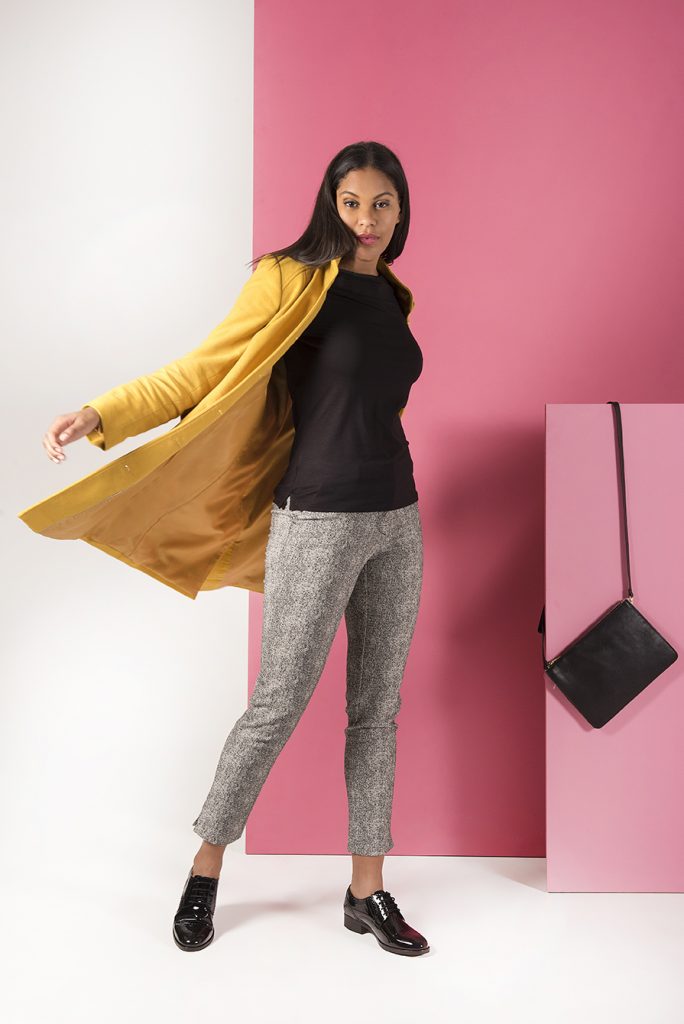 Excitingly, the main video was to use hotspots which meant that as you watched the video, you could hover your mouse over an outfit and click to have information on the items put into your virtual basket. You could then go to dedicated pages on the County Mall site to see photos (shot by Emma) of the outfits and if you wanted to, purchase them. Very cool!
We really liked working on this project – the opportunity to bring in a large crew and produce something on this scale was great for us and we were really pleased with the end results, as were Velocity.
Next up, we shoot the live launch of the AW18 fashion campaign in the mall itself…