In this blog, we take a look at our other Blackmagic camera kit…
Alongside our URSA Mini cameras, we also have a Blackmagic Pocket Cinema Camera 4K…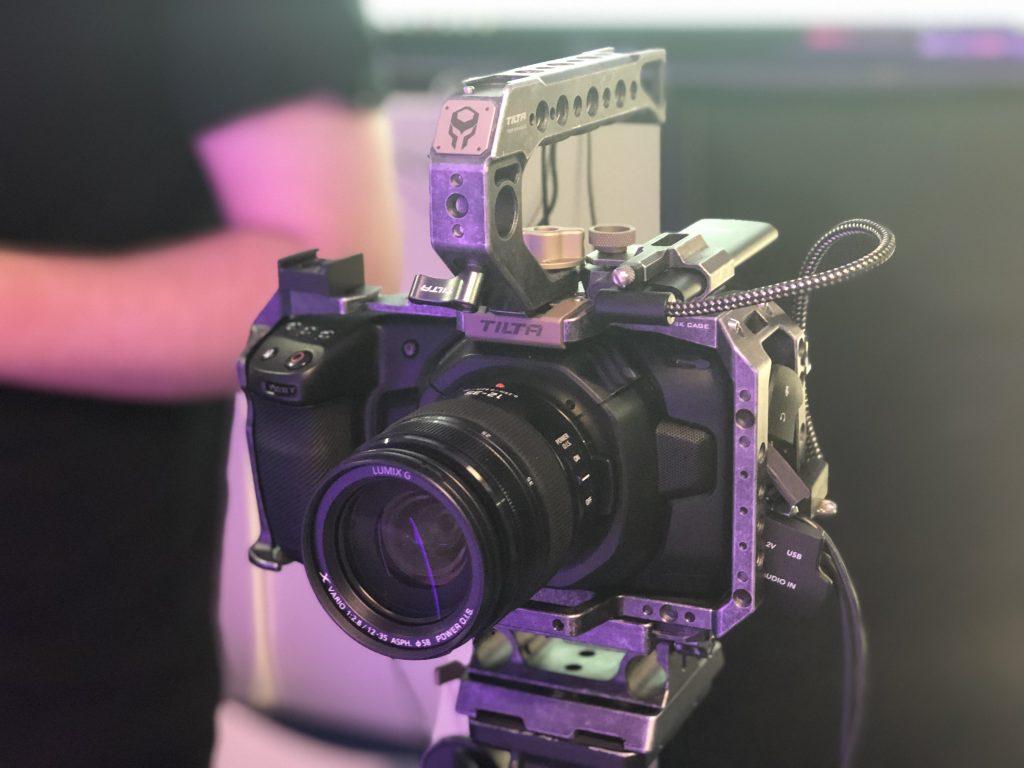 This tiny little thing of wonder is the newest model in the Blackmagic range and is a huge step up from the original Pocket camera which came out a few years ago.
Offering HD and 4K filming plus ProRes and Blackmagic RAW formats, this versatile, high quality camera offers incredible footage which rivals the URSA, from a camera a quarter the size of it. The camera also offers a range of slow motion filming frame rates which is always welcome.
The camera has a single mini-XLR jack to it, so via an adaptor, our Sennheiser AVX mic receiver can be plugged in and crystal clear audio recorded. We also have a Sony ECM-673 electret condensor mic which can be used for a general audio recording on a shoot. The camera has a decent internal mic and two separate feeds can be recorded – one via XLR and one internally.
The camera has an internal battery although it doesn't offer a huge amount of run time, so we use an externally mounted V-Lock base plate to provide further power for the camera when shooting outside.
The camera can record to CFast cards but ours is set up to record to one of two Wise SSD drives, which are housed on a mount on the top left of the camera. These drives can record up to 6 hours of HD footage.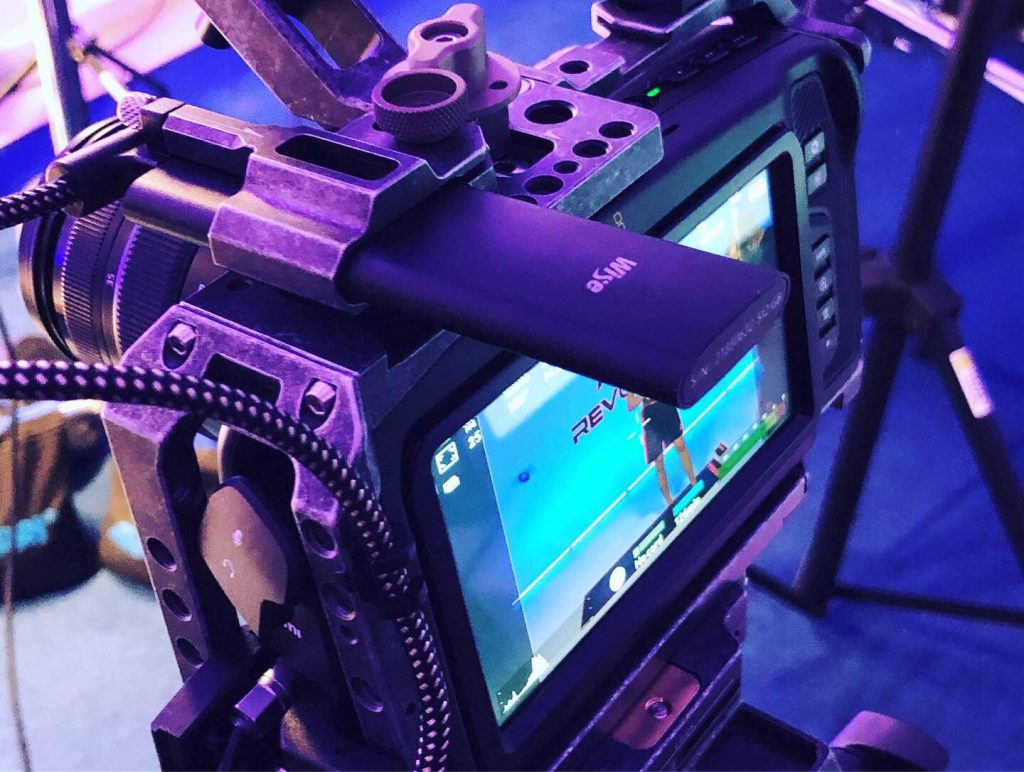 Our Pocket camera is housed in a Tilta Tactical cage which gives the camera protection from any accidental damage plus, of course, it looks good in it. A carry handle is on the top of the cage, plus a number of screw mounts to attach accessories. We also have a separate handle which clips onto the side of the cage, allowing for very easy handheld operating.
The camera has a very similar OS to the main URSA, so it's intuitive and easy to work with.
We package the camera with a Micro Four Thirds Panasonic Lumix lens which is 18-35mm and 1.8f when wide open.
We also have a Manfrotto Carbon Fibre Twin Leg Tripod with a ground spreader and an awesome fluid head.
The Pocket is an incredible camera for it's size, not to mention it's price. The footage is beautiful and the camera a dream to work with.
Interested to see what we can get for your video with it? Get in touch and let's see what we can do for you!