TV Sponsorship bumper spots for motorcycle retailer…
We recently made a series of 10″ TV bumpers for motorcycle outfitter Motolegends!
What are bumpers though? They're the short videos you see before and after advert breaks on TV shows which tell you who sponsored the show.
These Motolegends bumpers came to us very late on a Monday, we started prepping tuesday, met to discuss on Wednesday, prepped more and then filmed Saturday, edited Sunday and fine tuned on Monday – a quick turnaround!
8 years ago we made a promotional video for Motolegends which featured actor Adrian Bouchet arriving at their shop to buy clothes – he'd forgotten all of his you see – and being helped by Louise Freeman in the shop.
For these bumpers, we wanted to bring the pair back – fortunately they were both available and could fit us in!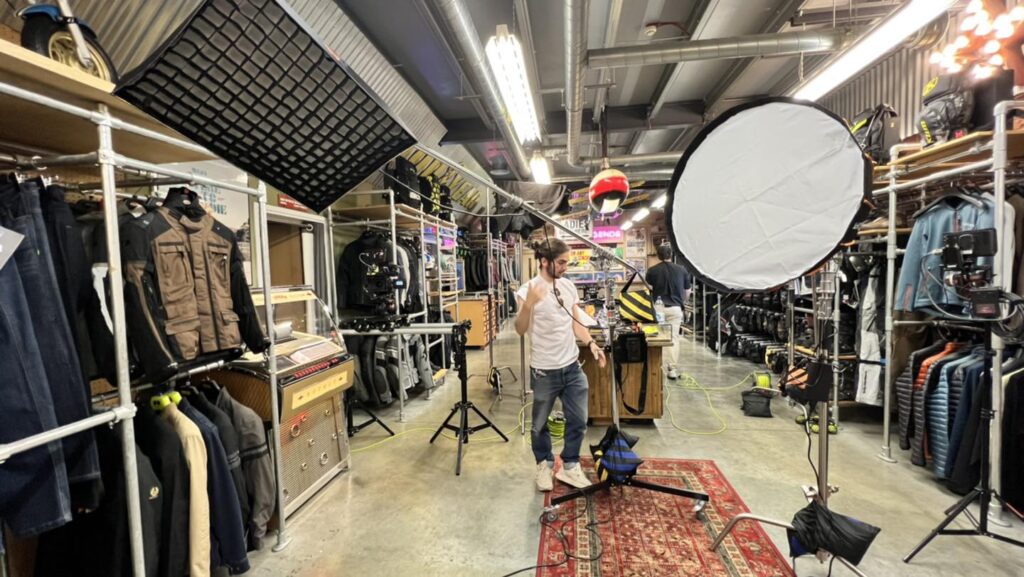 We did updated versions of some scenes from the old video, using the new and expanded shop that the retailer now has.
I directed the video whilst Freddie Hill shot and lit it all and Mike assisted and helped it all run smoothly.
We filmed 11 bumpers in the day, all 10″ long – quite a lot in one day!
We were also looking for a voice-over for the bumpers and put out a casting call whilst also looking into some well-known names. Brian Blessed came onboard and we spent a morning recording his VO as well. GORDON'S ALIVE!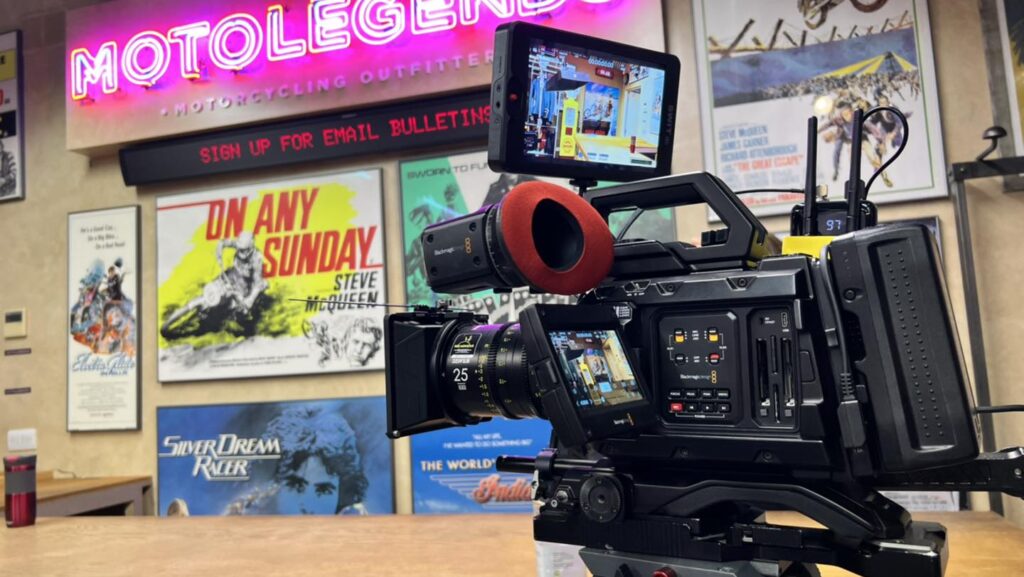 The shoot was a lot of fun, a great chance to be creative and work with actors and shoot something with a clear storyboard to it.
We'd love to make more bumpers and hope the opportunity arises again soon. Geoff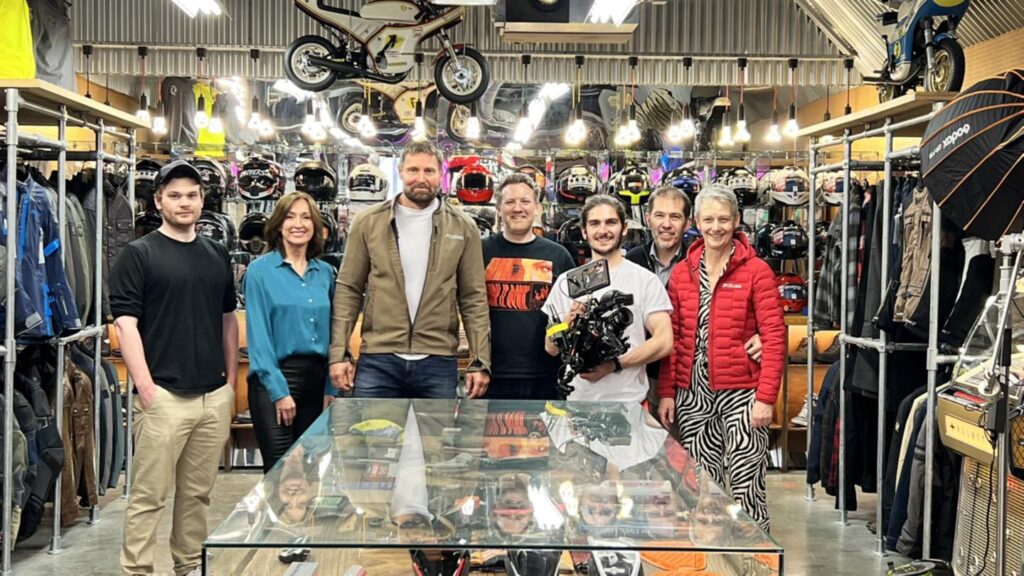 L-R: Mike (AD), Louise Freeman, Adrian Bouchet, Geoff (Dir), Freddie (DOP), Chris and Sara from Motolegends