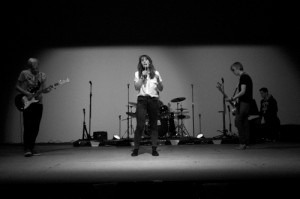 Behind the scenes photography on your shoot provides answers to all these questions and more…it gives you lasting images of the overall experience. I love natural reactions and getting shots that show genuine emotions, and giving our acts something to hold onto to remember the day. The whole variety of shots gets me snapping away especially when the locations selected by the Silvertip Films team are so interesting anyway, these different backgrounds create great interesting images.
Whether I capture you goofing around with cast or crew, or having a little jam session, or performing in the shoot itself, I aim to get every aspect of the shoot in the pictures. As well as a great memento of the day, when you upload or share these pictures, they show off the variety of the day and build hype for the upcoming video, so you have more people waiting for it and anticipating the final product! Great for PR!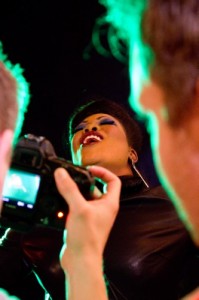 On the day, I will get posed shots too depending on what you want. If you need images for album covers, press or head shots, I have my own portable studio which is set up for these shots if additional lighting/backdrops are needed.
These are the shots that will sell you! It's normally the first thing people see, it's the image you choose to show to the world…this is me! Get excited! Watch my video! Become a fan!
I aim to take these shots on location as well as (if needed) separately with the portable studio, I could even come to you. Shots on location benefit from natural backgrounds (not backdrops) and link in with the video, providing a theme. Studio shots allow more time to be spent getting the compositions, lighting and positions right. Both have their advantages, and allow you to get a whole package with one company instead if dealing with multiple companies.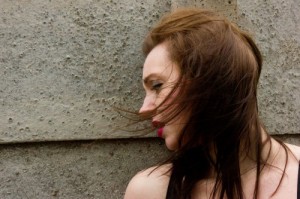 Know the crew, be comfortable, get the best results…
Pictures of any kind work best when you are comfortable with the photographer and crew, and having behind the scene shots on the day of the shoot, promo shots and head shots you spend a lot of time with the crew and become very comfortable performing in front of them and in front of the camera so it only adds to the quality of the photos that you already know who is taking them and the crew involved.
Capture…be comfortable…enjoy…create…share.
I look forward to seeing you in front of my camera soon…!