We own and use a couple of different types of video camera here at Silvertip Films, and with our range of video production work, we often use different ones on different projects and I thought a blog post about these might be of interest to people…if not, turn away now!
We tend to have two different types of shoots…
Those which are more composed and structured, such as a music video or a corporate video and for these we use predominantly our Blackmagic URSA Mini 4.6K camera or our UltraHD Blackmagic Production Camera. Prior to these we extensively used our Canon 5D mkii which was a great camera – and still is, really – and was the first to give filmic images without the need for lens adaptors like a Lettuce which was the kind of thing we used on our old tape-based Sony HDV cameras.
We also have hired in cameras like a RED or Arri Alexa in the past and whilst there's nothing to say we can't now, we love the images from a Blackmagic camera and think they are comparable to these. Also, at the end of the day…it's about what and how you shoot, not what you use.
The other type of shoots are those which are more loose and less structured in their approach such as a live concert or a live event. These shoots use a "run and gun" camera like a Sony FS7 or PMW or one from the EX range.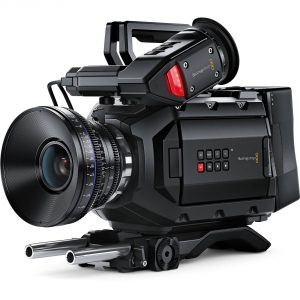 Blackmagic URSA Mini 4.6K camera – shoots UHD, HD and super slow motion as well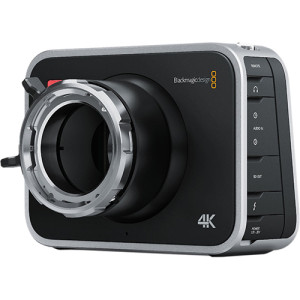 Blackmagic Production Camera – shoots UltraHD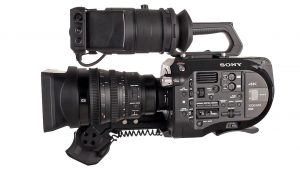 Sony FS7
Of course, you can mix camera's between the types of shoots but in our experience, these differing shoot types require different approaches and a different usage of equipment.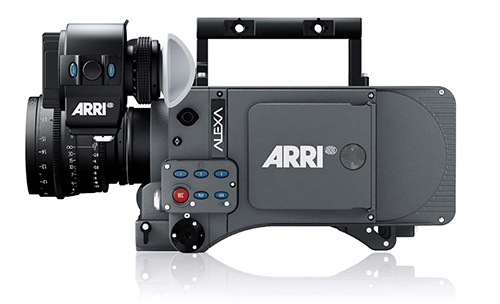 Arri Alexa
A camera which features a film lens – 50mm, 35mm etc is often used more for set up and composed shots because it requires time to get the focus right, adjust the exposure and so on. Beautiful lenses give beautiful shots but it should be noted that the more involved the camerawork – say using a Movi or tracking shots – the greater the need for a focus puller to ensure shots stay sharp and to leave the camerawork up to the camera operator.
These days as we said, we primarily use our Blackmagic cameras as standard on a music video or corporate video. These cameras, coupled with our lenses gives us a real filmic look – great depth of field, sharp focus to draw the eye and a strong, defined look to the video and great footage ready to be beautifully picture graded. Couple all of that with the cameras dynamic range and UltraHD capabilities and we're onto a winner. In simple terms, the dynamic range means it handles light ranges better, with less over-exposure and loss of detail in sunlight and more information held in the darker areas of a shot. Shooting in 4K opens up the detail in the footage and when graded with the proprietary DaVinci Resolve software, gives us a rich, vibrant grade to the end picture.
Until recently, HD was the standard format for filming, now shooting UltraHD today is less an expensive luxury like it was a few years ago and is an option to seriously consider. The difference in resolution is substantial – HD is 1920×1080 and UltraHD is at 3840×2160 (see image example below). This increased resolution means more data and information plus a sharper image.
Most finished videos will be down converted to HD but a 4K master file can be created (and even uploaded to YouTube) to give you a future-proofed video for the day when 4K really comes home, as it is now starting to. Other cameras like the Blackmagic include the RED family or Arri Alexa.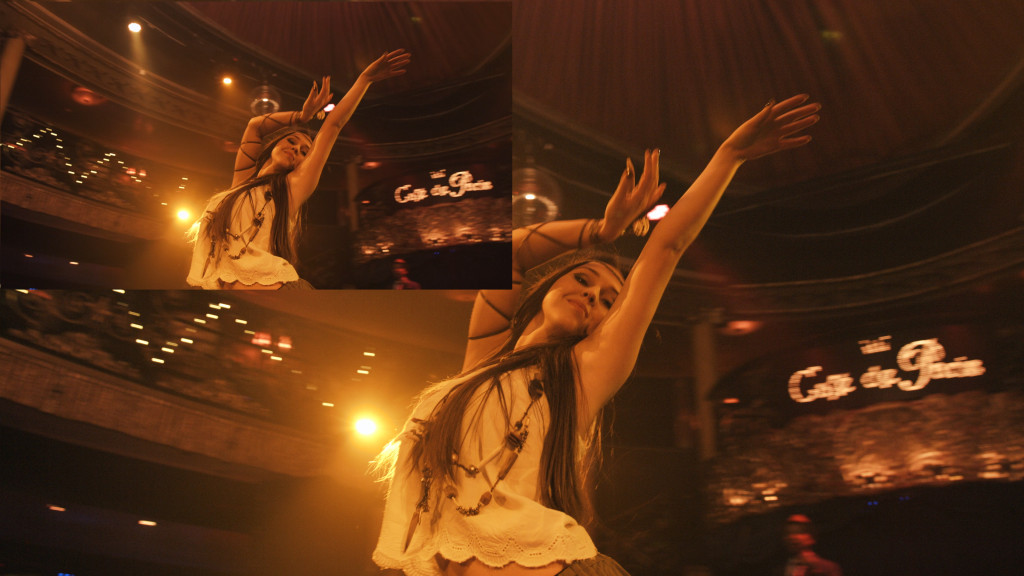 Screen capture from the Si Cranstoun music video – HD image inset, 4K main image. (Click to see full size)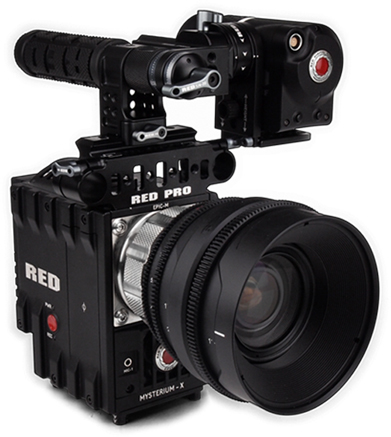 RED Camera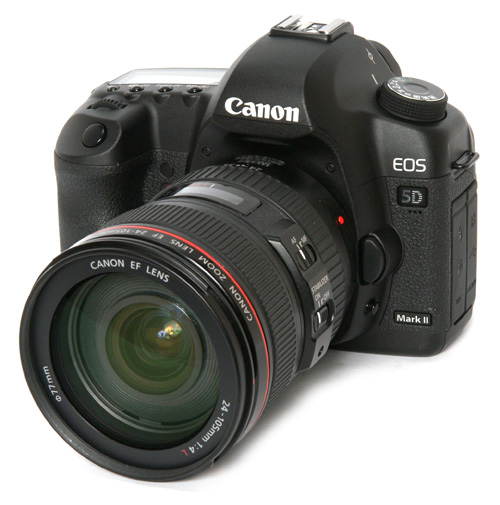 Canon 5D
A camera like the EX1 or PMW100 doesn't feature a lens like the cameras above – the lens is fixed but with a zoom function of course. Devices like the RedRock and Letuce allow you to add film lenses and some years ago these devices were all the rage on older HDV cameras to give a filmic look before the Canon 5D made the look easier and affordable.
Anyway, these cameras do have the benefit of being more flexible to work with in time sensitive conditions where you HAVE to get the shot or risk losing it and don't have the chance to reshoot. Automatic focus can be a life-saver in live event situations when constant racking of focus can be distracting when trying to shoot the action. There is no substitute for manual focus though but auto focus can alleviate the pressure in single take scenarios.
We would use one of these cameras to shoot a concert – well, multiple-cameras actually – or when out shooting presenter showreels or at a live expo event or seminar – situations when being flexible and quick is a must.
Of course you don't quite get the rich film look to these cameras but they are used on events which don't necessarily require that or on which the usage of multiple cameras would mean a substantially larger budget to shoot with lenses. But if you're game…so are we!
As you can see, there are lots of different types of video camera so which is best for your shoot then? Well it depends largely on what end look you want and also what your content is and also, to an extent, what your budget will allow. Hopefully this blog gives you an idea on what different options there are and what could work for your video. But from our point of view, we love a film look and want to create rich, engaging images…with a little (black) magic to them!
Get in touch to discuss your next shoot and let's see what camera it needs and even what definition…