Businesses everywhere faced tough times during the lockdown and the Horsham District Business Support project was formed to help those in the area…
The project  began as a support initiative between Horsham District Council and the popular Visit Horsham Facebook page and website directory – the aim was to have businesses talk to each other, help and support each other and try to make it through the lockdown period together.
A quick look at the interviews from the Business Support project…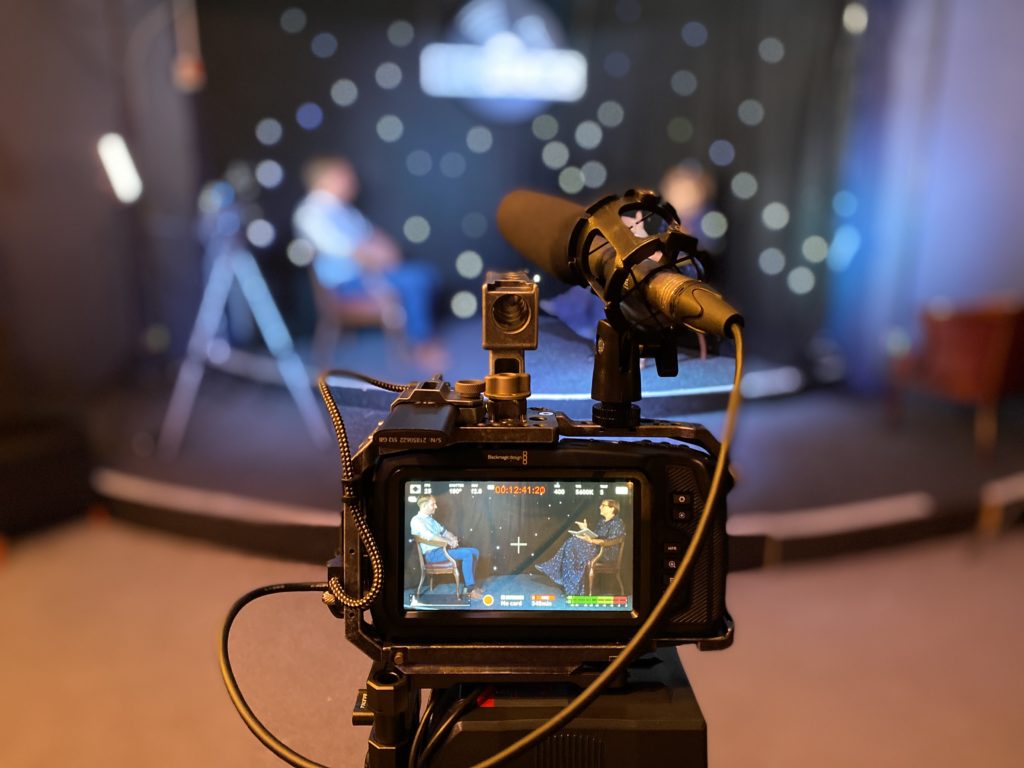 Filming at The Rec with the Blackmagic Pocket 4K camera
The project developed into a series of filmed video interviews with business owners discussing how they "pivoted" during lockdown, how they came out the other side, how other businesses and their communities supported each other and their plans for this new life post-lockdown.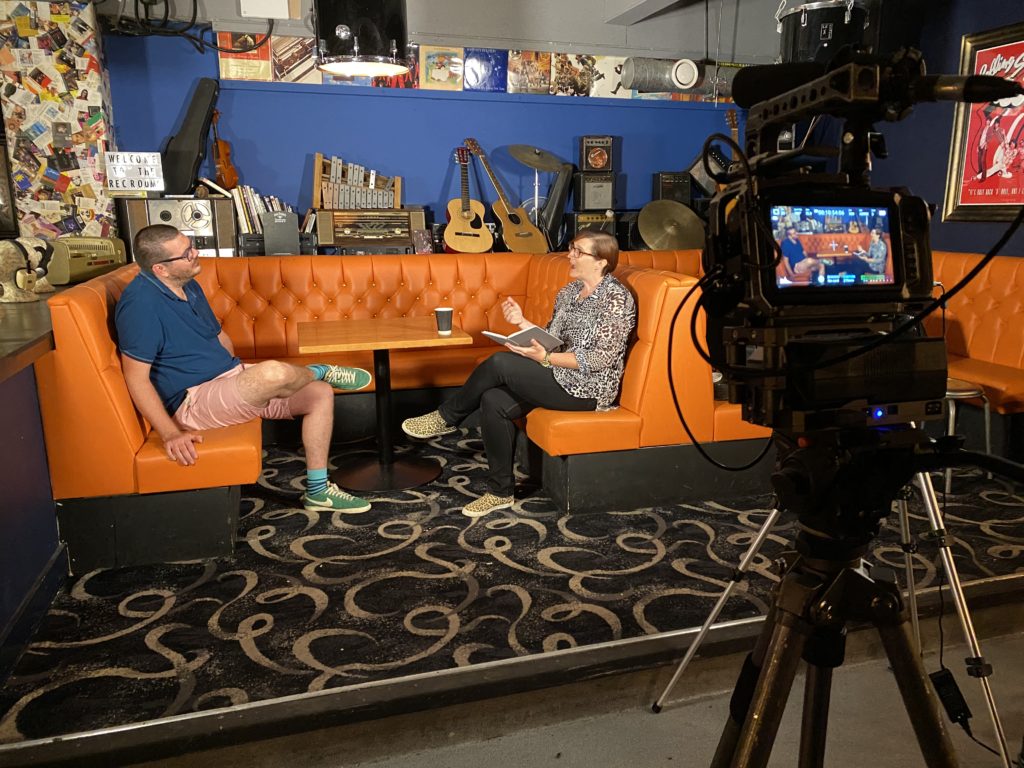 Ben Burt from childrens charity Springboard is interviewed by Michelle
The videos were produced by us and social media agency ByJove Media who ran the HDBS Facebook group day to day. Michelle Betts who runs ByJove presented the videos as well.
Across six days, we filmed almost 30 interviews with a range of different businesses including financial managers, hair salons, IT experts, charities, shops, vets and more. We filmed interviews on a number of days at The Rec in Horsham which was one of the only spaces we could hire and was large enough to allow social distancing to take place. The interviews there were filmed with three cameras. We also went out and about to visit businesses in the towns around Horsham and film on site.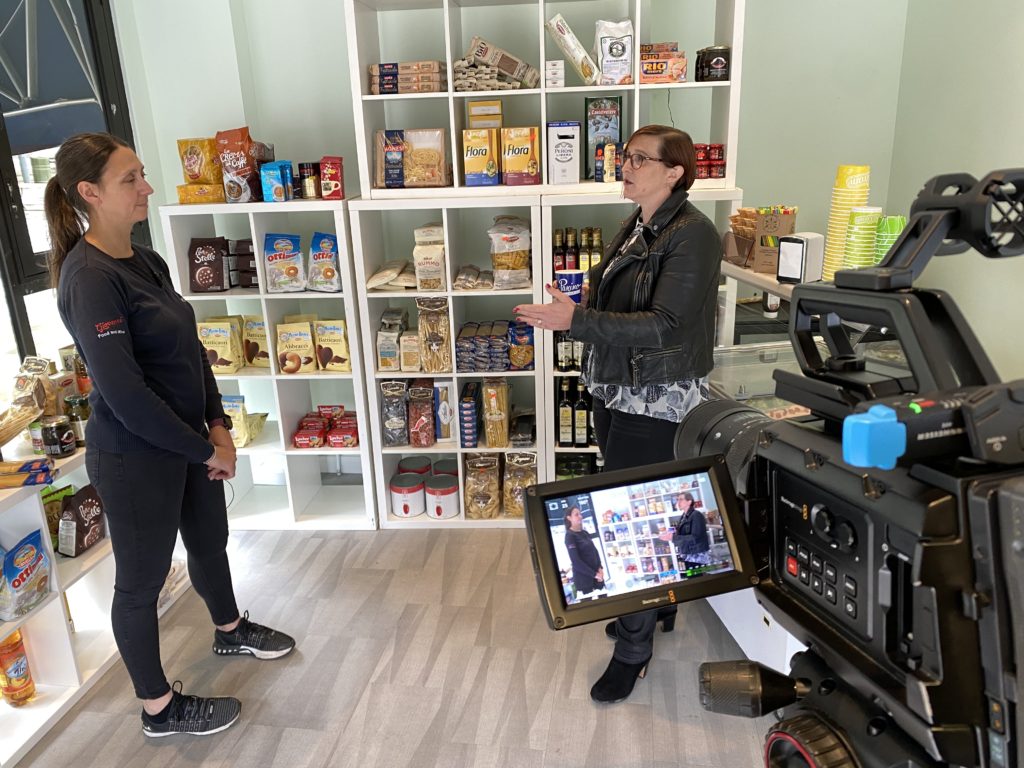 On location at Panino Cafe in Horsham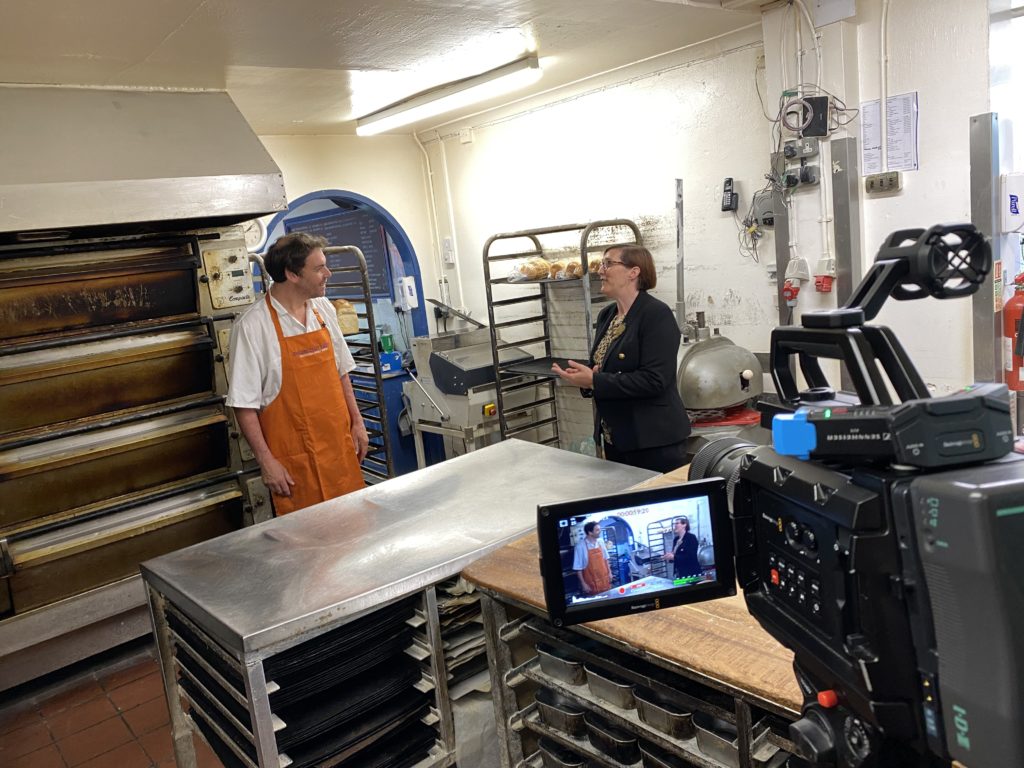 Filming at Jengers Bakery, Billingshurst
The project was brilliant in that we got to meet many new businesses but hear their stories about how they dealt with lockdown…
For some, they used video for the first time ever to give their customers virtual shop tours so they could order things for click and collect. Others took the enforced closure time to re-decorate their store and get it ready for the restrictions once they could open again. Others had huge work to do to make themselves ready to serve customers again with new restrictions in place.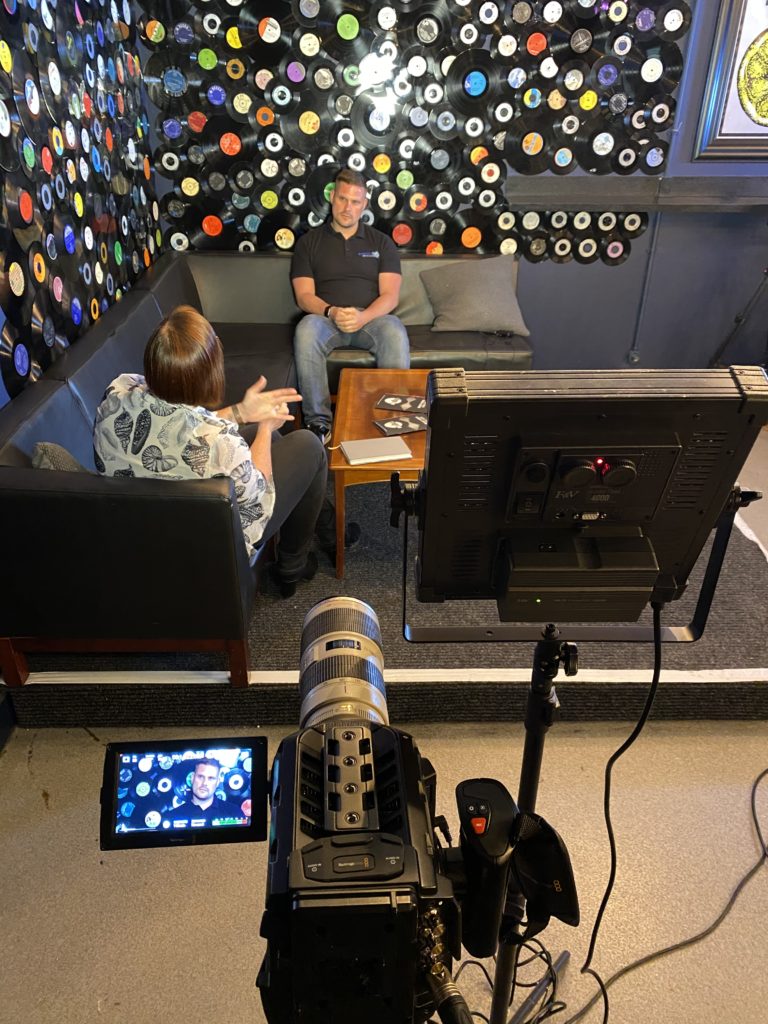 Woodstock IT interview on location at The Rec, Horsham
What we noticed from everyone though was that despite the difficulties of the situation, everyone persevered and kept going. They helped each other, helped and were helped by their communities and did everything they could to keep afloat and help others.
It was an inspiring project to be part of and a huge thanks from us to every business we filmed for it.
Thanks to the following for taking part…
La Vida Boutique, Crates Coffee Shop, Business Pulse, Paul Hobbs from HDC, Lello Business, The Company Hairdressing, Durrant and Son Removals, Panino Cafe, Roaring Berry, Woodstock IT, Ad Astra HR, Britweb, Horsham BID, Springboard, Thorntons Communications, Coles Automotives, Cornerweighs, Hawthorns Vets, Post House Cafe, Beauty Secrets, Bluecoat Sports, Jengers Craft Bakery, Martin & Co, Swan Walk,