HORSHAM FILM FESTIVAL 2021
We're back with the second sequel to the Horsham Film Festival – cleverly named the Horsham Film Festival 2021!
If you're ready to submit your film, just click the FilmFreeway logo below and then read on for more info on the festival…
After a fantastic debut in 2019 and an equally fantastic follow up in 2020, we're looking forward to seeing your films and celebrating them in 2021!
The Horsham Film Festival celebrates not only local, West Sussex based talent but also looks further afield to celebrate films from all over the UK.
We want to see films from everyone – whether you are a filmmaker who has already won awards at other film festivals or a first-time filmmaker looking to start developing your skills.
The Horsham Film Festival is the event to enter because our judging criteria doesn't exclude filmmakers by being based around equipment quality or technical expertise. We want to see and experience good stories first and foremost. Of course we consider shots, editing, acting and so on as part of the judging process but your film will not be looked down upon if you have shot it on your phone rather than Blackmagic gear!
The Festival hosts 4 categories for both over 18s and under 18s, each with their own prizes and awards:
Best Drama
Best Documentary
Best Animation
Best Comedy
The event also hosts a special category with its own marking criteria, the 'Your District Award'. This is for film makers that have used the Horsham District in their entries, whether it's use of the local environment, local actors or something that links the entry to our home district! You can enter your film into both a standard category and the 'Your Horsham District Award' if the entry criteria is met.
So – show us your stories, show us your world, show us your imagination and make sure you enter for this year's event – read on for ALL the festival details and for the latest news on our 2021 Awards Night, take a look at the video with it's host Nicola Hume…
You can find out more about the 2020 Awards Night in this video with our regular vlog presenter Emily Beach:
————————
ENTRY RULES AND MORE INFORMATION
SUMMARY
Entry via FilmFreeway ONLY unless arranged specially, directly with us
Entry costs £10 for Over 18s and £5 for Under 18s.
Films should be no longer than 15 minutes (including credits)
Prizes are non-exchangeable
If you are submitting on behalf of an Under 18 entrant please notify us at Silvertip Films
If you have filmed in the Horsham District, please notify us at Silvertip Films
THE FILM CATEGORIES
We have four main categories for you to enter your film within…
Best Comedy – we want to see the funniest, wackiest, most off the wall entries to make us laugh!
Best Drama – move us, thrill us or maybe even scare us – this is the category for storytelling at its best. It's open to interpretation so give us something we don't expect!
Best Animation – we love animation whether its hand drawn, stop motion or computer generated. Make it out of paper, plasticine or pixels – whatever you want!
Best Documentary – celebrate the Horsham district and it's places, people and activities within this category. Tell us their story, bring it to life on screen.
We also have our special category for films which celebrate the Horsham District whether it be in the locations used or within the stories told. This is the Your District Award – so get out there and make use of all there is in the Horsham District to produce your film!
You CAN also enter a Horsham District-filmed film into Best Comedy, Best Drama, Best Animation OR Best Documentary as well.
If your film was NOT filmed in the Horsham District, please DO NOT enter the Your District category but you CAN still enter into Best Comedy, Best Drama, Best Animation OR Best Documentary.
AGE CATEGORIES
We have two age groups for entry…
UNDER 18s – if you have a camera and are under 18, we want to hear from you!
OVER 18s – if you're over 18 and have a camera, we want to hear from you too!
KEEP UP TO DATE
If you want to be kept up to date with the Horsham Film Festival and everything happening with it, then please join our mailing list or 'like' our Facebook page for the most up to date information. You can also follow us on Twitter and Instagram.
JUDGING PERIOD
We have extended the SUBMISSION DEADLINE to January 2021 due to the current global situation, so that people have more time to work on their films now that lockdown is over.
Once all the films are in, the judges will sit down from January 18th 2021 to February 1st 2021 to watch, enjoy and deliberate the films received to make their shortlist of best films.
SHORTLISTED FILMS
If your film is shortlisted for the festival, we will notify you no later than February 1st 2021. If your film isn't accepted, we will inform you as well.
THE HORSHAM FILM FESTIVAL 2021 AWARDS EVENT
The screening event for the shortlisted films and the subsequent winner announcements will take place on 13th March 2021 at The Rec Rooms in Horsham!
Nick McDowell, Director of The Rec Rooms, said:
"We are thrilled to be hosting Horsham's Annual Film Festival for 2021. Supporting up and coming talent in all areas of the arts is an integral part of what we do here at The Rec Rooms. In these difficult times we felt it was more important than ever to ensure that burgeoning film-makers are given the recognition they deserve for their skill and creativity whilst also celebrating and showcasing all the fantastic independently run businesses, like ourselves, in and around Horsham."
Ticket info will soon be available for the night – will we see you there?!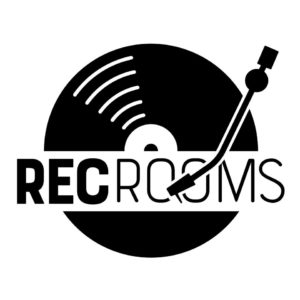 THE PRIZES
We will be offering a range of prizes to the winning films at the Film Festival event as well as great PR coverage for the winners!
In 2019 and 2020, we had over £7000 worth of prizes including camera accessories, cinema tickets, meal vouchers, holidays, books and more plus video commissions for some of the winners. There was also coverage for the winners in the District Post newspaper, All About Horsham magazine, the County Times newspaper and Horsham Pages magazine plus coverage on various websites as well.
Details on what will be on offer in 2021 will be made available throughout the duration of the event. Prizes will be awarded to the winning films, not individual members of the film-making team – and these will be non-exchangeable. These prizes are subject to change without notice although any updates will be listed here.
SPONSORSHIP
We are actively looking for businesses (or individuals) to come on board the Film Festival and offer prizes in exchange for considerable exposure online and in print via our Media Partner. If your business would be interested in talking further with us about these opportunities, then please take a look at our Statistics Document which details the exposure achieved in the 2019 event and our Sponsorship document which details what we are looking to receive, and give, to our event partners. Alternatively you can email us on [email protected] to talk further.
AWARDS NIGHT PRESENTER
We are excited to reveal that presenter and radio DJ Nicola Hume will be presenting the Horsham Film Festival 2021 Awards Night! After joining us at the 2020 event, she is taking the lead in 2021!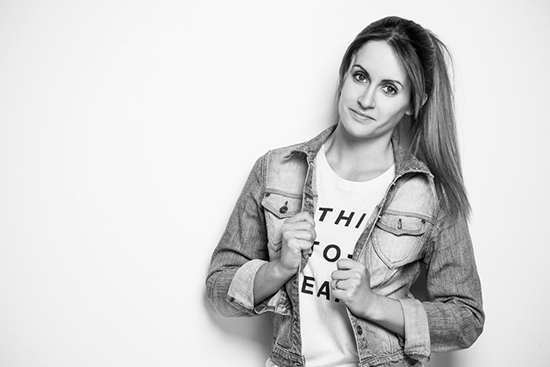 THE JUDGES
We are pleased to announce that the following people are joining our judging panel for the Film Festival. More names to be announced in the near future as well…
Geoff Cockwill – Director and Producer at Silvertip Films
Nicola Hume – presenter, Heart Radio DJ and HFF21 Awards Night host
Nick Mowat – manager of the Capitol Theatre
OUR SUPPORTED CHARITY
Our ongoing charity partner is Springboard – the childrens charity based in Horsham and Crawley, West Sussex. We will be donating a percentage of the ticket sales from the live festival event to the charity as part of our commitment to helping them with video and fundraising.

ENTRY RULES
Films can be shot anywhere and submitted, however…
Any films which are partly or fully shot within Horsham District will be eligible to win the Your District award in each age group, this is the award that celebrates our District by making great use of our locations or acting talent or telling interesting stories about the area. Horsham District covers Horsham, Billingshurst, Pulborough, Storrington, Steyning, Henfield, Rusper, Warnham, Colgate, Slinfold, Broadbridge Heath, Itchingfield, Southwater, Nuthurst, Lower Beeding, Shipley, Cowfold, West Grinstead, West Chilington, Thakeham, Ashington, Ashurst, Shermanbury, Woodmancote, Upper Beeding, Bramber, Wiston, Washington, Coldwaltham, Parham, Amberley, Rudgewick.
We will want to see some proof of shooting within the District so we can incorporate that into potential promotional material around the festival and its entries.
Films must be 15 minutes maximum runtime
Your productions must not break any laws during filming! Be safe, be careful and be respectful.
You must obtain permission for all locations you film at and you must also obtain release consent forms from all actors and people involved in your film
Prizes awarded are per category, per film – not per group member. There are no duplicate prizes for winning films with multiple crew members.
All prizes are final, there are no cash prize alternatives.
By signing up to the film festival, you agree that clips / stills from your film may be used for event promotional material, as well as being used at the film festival awards ceremony.
OUR SUPPORT
We are here to help you with your film production – join our Facebook Group Silvertip Films Insider and you can communicate with us, privately in a closed group, and receive help, advice, tips and more.
What we can't do however, is read your scripts and provide input into them – it isn't fair on the other entrants.
All other updates, information and details will be posted on the Silvertip Films Facebook page and on our main website and communicated to you via mailing list.
We can't provide equipment, insurance or any editing facilities.
During the lifetime of the festival, we will be featuring reports, updates and mentions on randomly selected entrants and their productions in the Silvertip Films vlog and on our blog and Facebook pages and live streams.
After the event, we will be giving further exposure to the winners and runners up with things including, but not limited to or guaranteed to be -a interviews, live stream features, blog articles, press coverage and more.
We want to create a community of filmmakers in this district who can help each other, support each other, work together and come together over a mutual love of film and our district.
We're always on the look out for new crew and new talent so be sure to be proactive during the event period and be putting your best production skills to work in making your film.
That's everything for now – send us your films or get out there and start shooting! We can't wait to see what you have to show us!
If you're getting involved, use the hashtags #horshamfilmfestival or #horshamfilmfestival21 or #HFF21 so we can find you on social media or just tag us on one of our social media platforms!
Sign up to our mailing list to keep updated on Horsham Film Festival goings on…
Watch our September 2020 HFF21 catch up live stream…