The Horsham Film Festival is back for its 5th year, run once again by us and in partnership with the Horsham Everyman Cinema. 
This year, we are introducing a new award as well – the Best Business Video award and we're doing this in partnership with the Horsham District Council Business Training Programme! 
The BTP has been a series of workshops for business owners in the Horsham District to learn from various other local business leaders and gain tips, advice and insight into various areas to boost and benefit their business.  
These workshops have covered a wide-range of topics from First Aid to Accounting, TikTok to Taking on Apprentices. 
Having run our own Introduction to Videography workshop and helped a number of local businesses to start making their own video content, we want to encourage more businesses to get filming and to start producing their own self-filmed video content to promote their business with!  
The Best Business Video award will honour the business who produces the best, most creative video!  
We have a panel of judges exclusively to judge this award including Donna Camera from La Vida Boutique, Brendan Dyson from the National Market Traders Federation and Amy Blick from exhilHRate.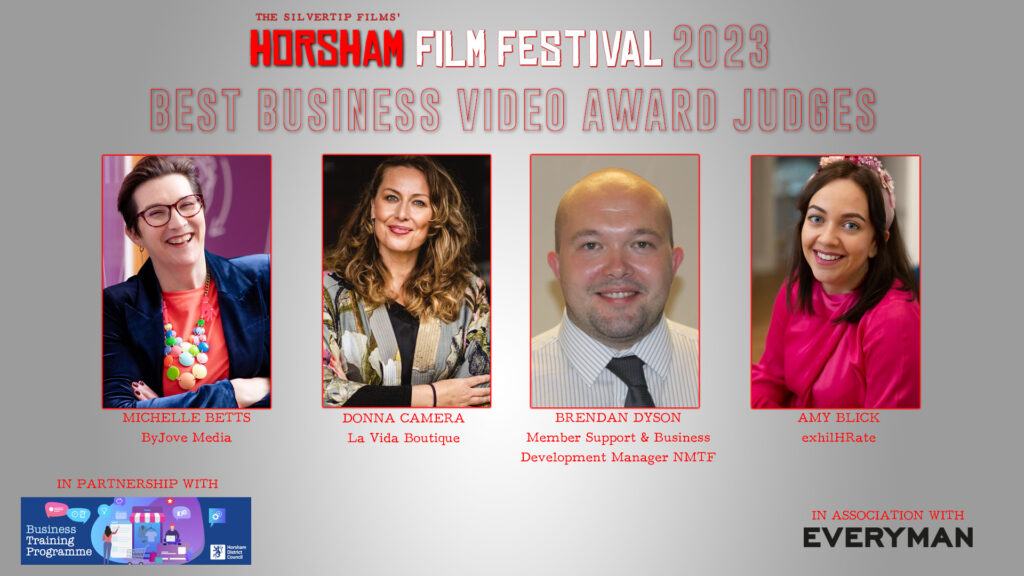 Toward the end of 2023, we plan to hold a business networking and award event plus screening at the Everyman Cinema in Horsham to bring together local businesses and celebrate our mutual success. The date for this is TBC.  
To enter a video, a business needs to do so via our film festival submission partner FilmFreeway at the address below. Set up an account, upload your film, pay the entry fee and submit the film for review. 
www.filmfreeway.com/horshamfilmfestival 
We look forward to seeing what videos our fellow business owners are working on!