Music is incredibly powerful and with the right piece, it can evoke emotions and moods that lift your video up to another level.
Think about your favourite song – how does it make you feel? Happy? Sad?
Think about your favourite score from a film? How does it make you feel and what can you see in your minds eye when you hear it? Are you scared? Optimistic? Thrilled?
Combining music with moving images can take those emotions and make them even stronger, creating more resonant memories.
When I hear the theme for Jurassic Park, it conjures up memories and dreams of dinosaurs of course, but also wonder, amazement and later…running and screaming. For you, it may also bring to mind memories of where and when you first saw it.
The Harry Potter theme, in the early films, brings to mind magic and excitement as well as trepidation about entering a new and strange world. In the latter films, that theme is somewhat distorted with darkness and a sense of dread but tinged with hope.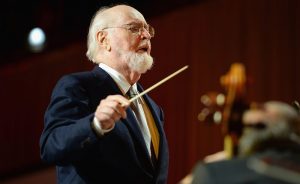 John Williams conducting. Composer of Jurassic Park, Harry Potter and many more themes.
It's not just orchestrations that work well. When you hear the Celine Dion song from Titanic, you might have a laugh at the cheese of it but it will bring back memories of Jack and Rose and the big moments in their story. The main score itself though is incredibly powerful, mixing romantic themes with terrifying, dangerous themes and tragic ones too.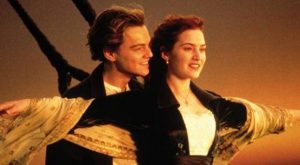 Jack and Rose on the Titanic. The film was scored by the much missed James Horner.
Finding the right music or in some cases, creating the right music, can be incredibly important for your video as well. It may not resonate on a global scale like those two examples, but for the audience you reach, it can increase the impact of your video.
We often use AudioJungle to source our royalty free music tracks – this site has hundreds of thousands of tracks on it. You can search for a theme or a feeling, a style, a genre, beats per minute, length – really breaking it down to the little details of what you are looking for.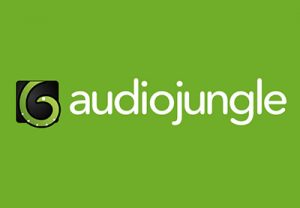 It helps to have a feeling in mind to start with for the kind of music you want. It can be like looking for a needle in a haystack on the site!
Take a look at this video – we took an intro from one of our recent video production vlogs, which was filmed at a medieval festival. Presenter Emily dressed the part and we used some era appropriate music throughout the vlog (clip 1) but as you can see, when we change it, the feel of even a scene like this completely changes. The second clip has a disco track to it, which is completely wrong here, the third clip has a heavy, brooding electro track which makes the whole clip feel less fun and the fourth clip has a piece of childrens music on which, whilst somewhat fitting, really changes the interpretation of the piece completely.
Imagine your video involves a narrative, an emotional interview and you put the wrong music on – not only does it do a disservice to everyone involved in the making of the video but it will impact the feeling the viewer gets from it. Here's a video we made for St Catherine's Hospice which features two music tracks – one an emotive piece to reflect the initial feel of Jodie's story and then a positive, uplifting track when her story takes a different turn. Have a look…
There's lots of other sites for music too like Epidemic Sound or Premium Beat.
All the music on these sites costs, but the prices vary from less than £10 to £40 and sometimes upwards. Cost depends on a number of things including the length of the track, the number of mixes, whether it's loopable or not…
YouTube has an increasingly useful free audio library as well. These tracks are a mix of ones that you can freely use without needing to credit the artist and tracks for which you need to credit the artist on the video and in the text box accompanying it. Some of the tracks allow you to still monetise your video but others wont so do check the specifics of each one. Find your YouTube audio library in the Creator Studio.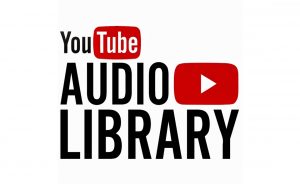 So next time you need music on your video, try one of these sites and have a dig around for the perfect track for your video to capture the emotions you want to reinforce with the soundtrack.