As you might know, we recently shot our first short film in years – a short horror called simply, "Flat". Check out the last blog on the film here.
"Flat" is about Lisa who is on her way to a night out with the girls when she takes a diversion and then gets a flat tyre in the middle of nowhere. Stranded with no help around, she begins to feel she isn't alone out there and her night turns from bad to worse…
Before I go any further, take a look at the trailer here…
The film stars Libby Gore – a very good friend of mine and a fantastic actress. Libby has been in a number of music videos for us at Silvertip over the years and I think that says more about her ability than any waffle I can write here. She nailed her role in "Flat" superbly and was the only person I asked to be in it, knowing she would deliver.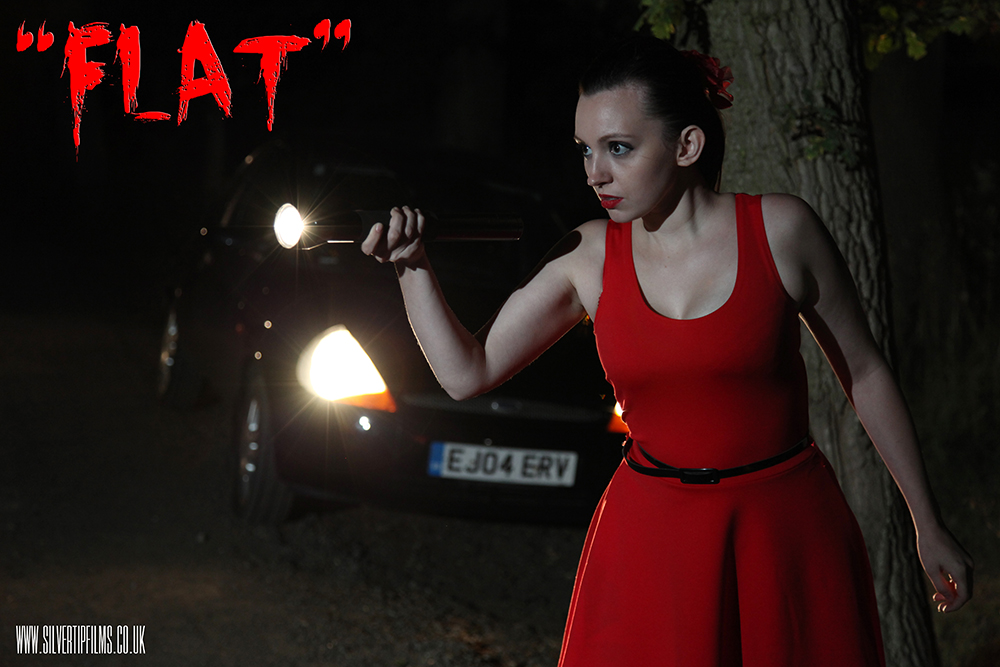 Photo by Andy Willis Photography.
"Flat" was shot by Ben Milner and Andy Willis, we spent, initially, two nights in the woods in Surrey shooting and then a third night a few weeks later to add some new shots. We had a great time shooting – scaring Libby, covering her in blood, working out how to create the monsters practical effects, getting smoke everywhere and having plenty of laughs.
The film is now edited and the visual effects are being done by Ben. The creature's first appearance is finished – I am pleased to say it's as horrible and weird as I wanted it to be. A couple more shots to do and then the film is picture locked.
We have been very lucky to have Marc Girdlestone from the Egg Recording Studio working on not only the films music but the sound design as well. So far, Marc has created an errie and unsettling musical score with some heart-beat raising moments of excitement. I listen to the music and find it creeps me out – and I made the film!
Marc's sound design so far has created the creature noises which have been beyond my highest hopes for the film. They are twisted, disturbing and gross. Comments back from the trailer have been that the creature noise was creepy and horrible. Good work Marc!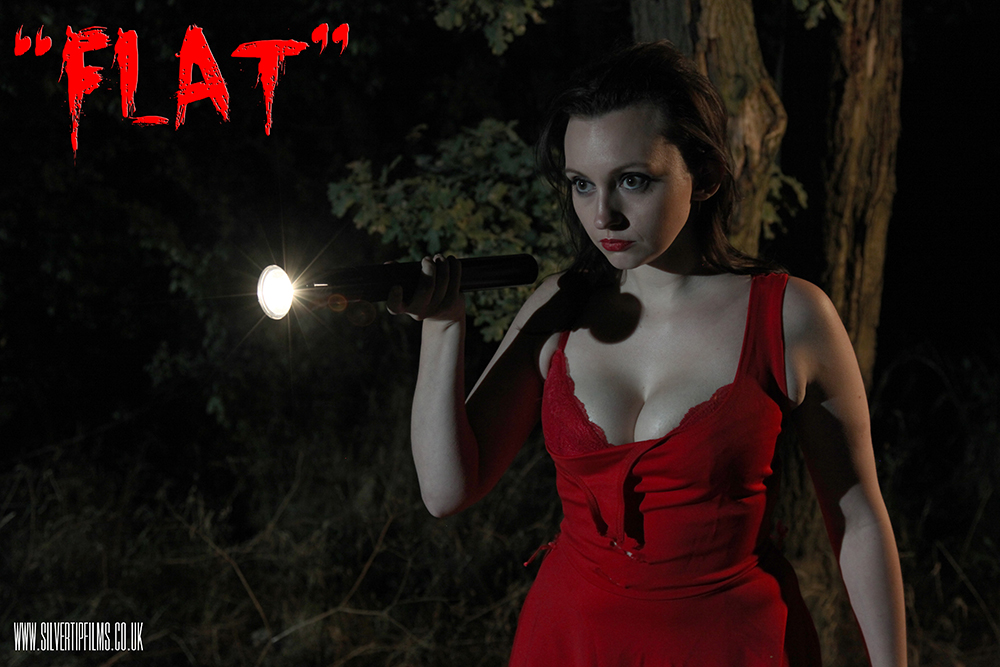 Photo by Andy Willis Photography.
I hope that when the film comes out in the early new year, people will enjoy watching it and find it makes them anxious and unsettled and most importantly, to root for Libby in the film and to hope she gets away from the situation.
Does she? Or does it end up worse for her? You'll have to watch to find out…
Join the film at Facebook and like the page – "Flat" Facebook
Here's Libby discussing her role in the film…