The first ever Silvertip Films HORSHAM FILM FESTIVAL culminated in the celebratory Awards Night, held at Christ's Hospital Theatre, Horsham on February 21st 2019 for an evening of comedies, dramas, documentaries and animations plus music from Big Notes choir!
Over 130 people attended, comprised of shortlisted filmmakers, family, friends and supporters and local business figures.
Our judges – Geoff Cockwill, director at Silvertip Films, Chris Croucher, producer on Downton Abbey and Davey Pearson, editor of the District Post, worked their way through the 500 entries to the festival which totalled 47 hours of films and whittled this down to a shortlist of just 25 films, competing in 5 categories in both the Over 18 and Under 18 age groups. Clips from each film were shown on the night, with the winning film in each age group of a category shown in full.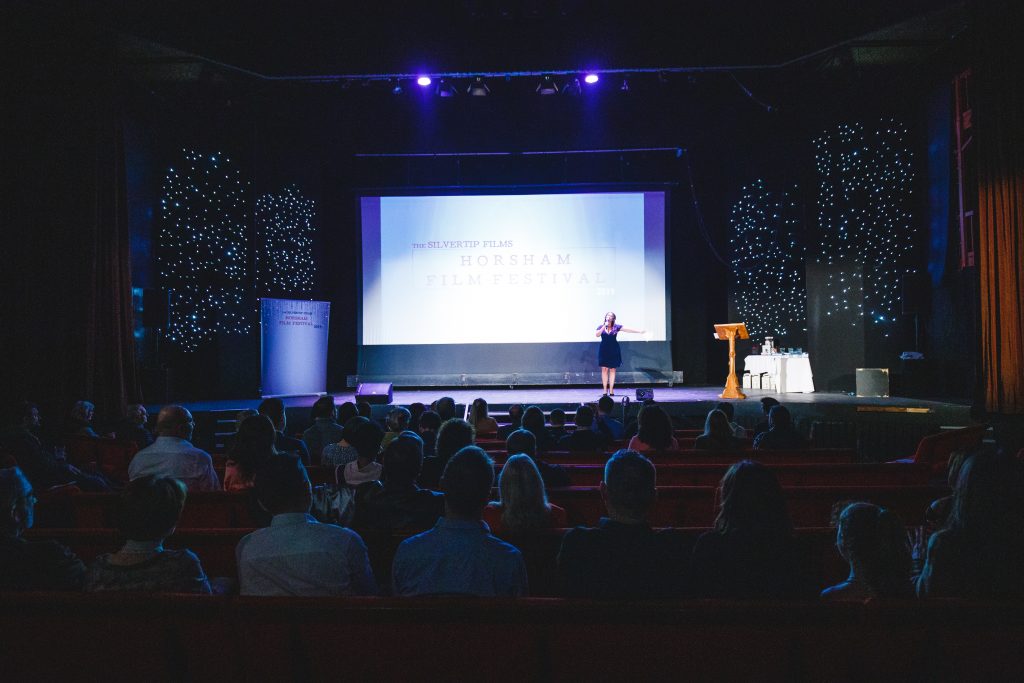 Show presenter Jess Jay on stage
Horsham District representation was impressive with winning films coming in the form of…
Horsham Park Run winning Over 18 Best Documentary with it's heart-warming story about the Horsham Park Run community. Directed by Mike Hibberd – a first time filmmaker.
Til Tomorrow winning Under 18 Best Drama with a touching story about loss and it's impact on a young man and his family and friends. Directed by Mattie Boys, star of SKY 1's "In The Long Run" and also a first time filmmaker.
Sussex Sites taking the Under 18 Best Documentary award for it's stunning aerial landscape shots of famous Sussex locations. Directed by Luke Whatley-Bigg.
Project Kino winning the Under 18 Your District film for it's clever and funny story about two people trying to make a film to enter into a film festival…and winning! Directed by Tom Gerrard and starring pupils from Tanbridge House School.
Prey winning the Over 18 Your District film for it's slow burn tension, culminating in a genuine shock moment. Filmed in Horsham by local photographer and first time filmmaker Eric Storey.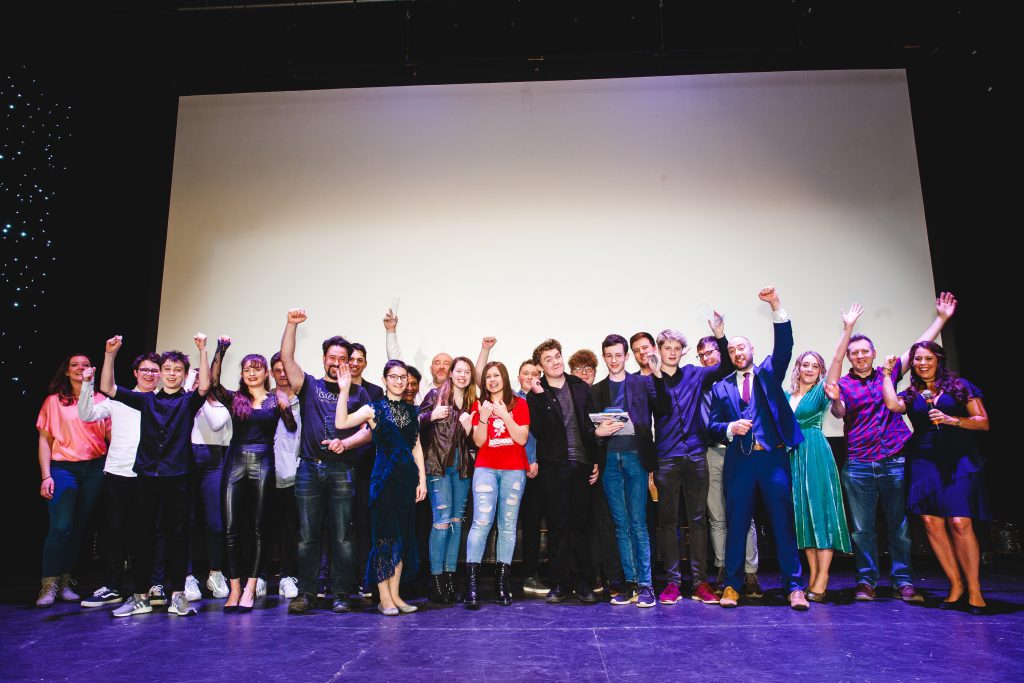 Winners, shortlisted entrants, judges and presenters
One of the aims of this festival was to put a focus on the people and stories of the Horsham District and inspire local filmmakers and first time filmmakers to make a film about something close to their hearts so to have received the number of entries – and of such high quality – that we did, was fantastic.
Other winning films included…
The Waters Edge – a visually stunning, underwater-shot short from filmmaker Nick Sneath which took Over 18 Best Drama.
Sticks – a witty realisation of childhood games with twigs and sticks and the many usages for them. Directed by Syd Heather, taking Over 18 Best Comedy.
Flicker – a mix of 2D and 3D animation with beautiful, stunning visuals from filmmaker Conrad Moody, which took Over 18 Best Animation.
The Dark Triad – an 80s spoof action comedy with bad dubbing, from Jake Robinson which took Under 18 Best Comedy.
The Bridge – a lovingly animated hand drawn piece from children at Maple Walk and Faraday Schools, taking Under 18 Best Animation.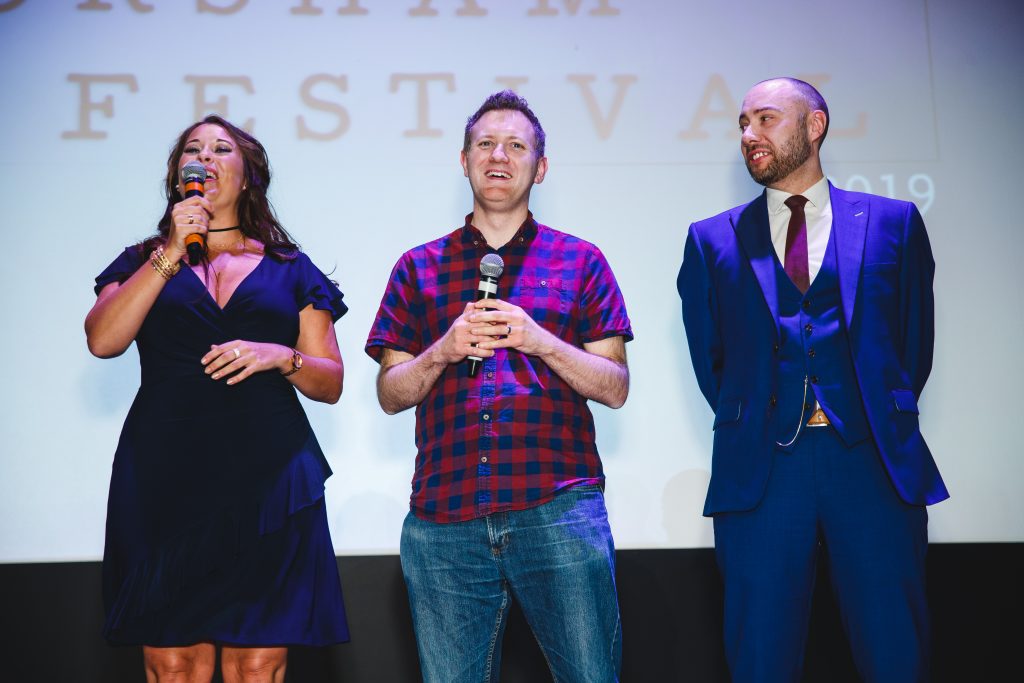 Presenter Jess Jay, judges Geoff Cockwill and Davey Pearson
A number of the winners were on hand to receive their awards and prizes, which included items from our sponsors including…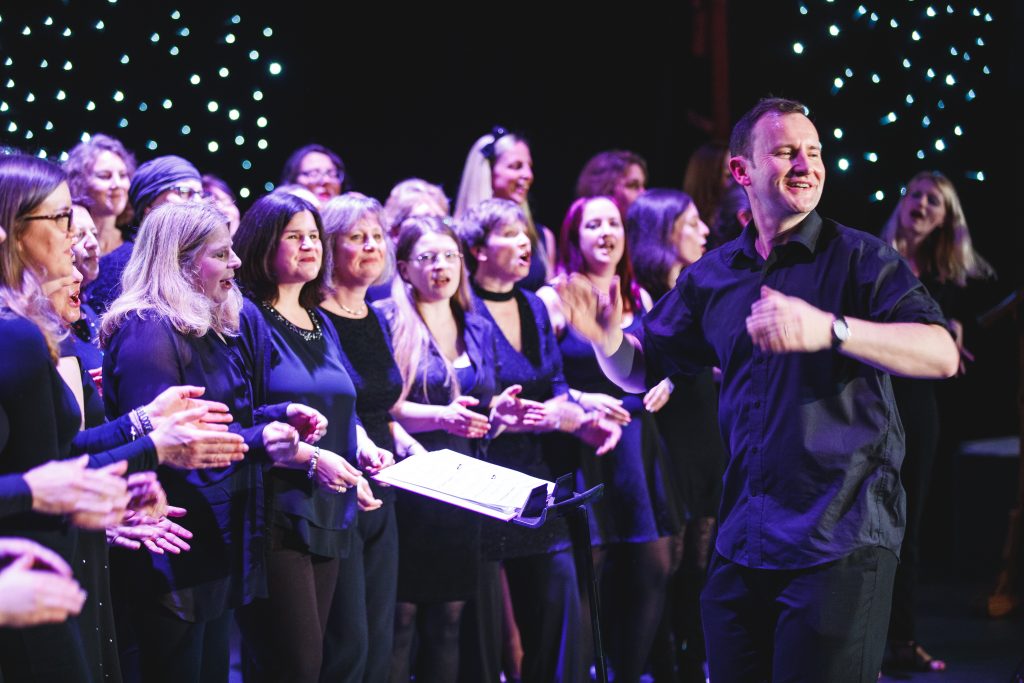 Big Notes Choir performing
The Awards Night was also raising funds via a percentage of each ticket sold for Silvertip Films' charity partner Springboard. Find out more about them and our work for them here. Around £400 was raised for them on the night and the team were on hand to work the Front of House at the theatre and tell people about the excellent work they do for children in West Sussex.
This event wouldn't have been possible without the support of the Horsham District Year of Culture and we'd like to thank everyone involved for supporting the festival and Lisa Brace and Nick Jenkins for their help in achieving everything.
Our media partners at The District Post and UK Film Review gave coverage on the event throughout it's lifetime which contributed toward raising awareness about the event online and in print.
The story doesn't end here though – watch out for a video of the night on our social media pages including www.facebook.com/silvertipfilms soon and more official photographs of the night, taken by Toby Phillips Photography.
The Horsham Film Festival will return in 2020…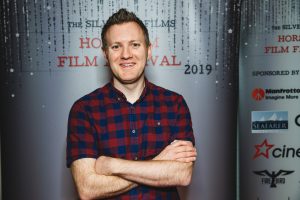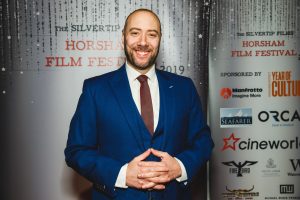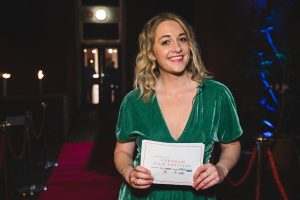 Judge Geoff Cockwill, Judge Davey Pearson, Red Carpet Presenter Emily Beach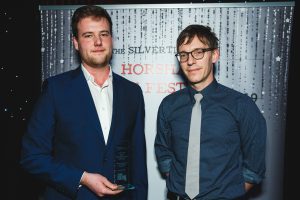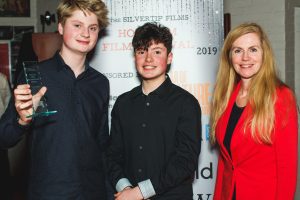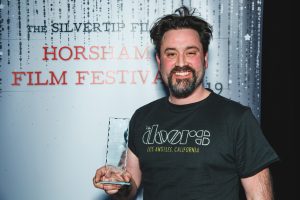 Top to Bottom – O18 Best Documentary Winners Harry Chantler and Mike Hibberd, U18 Best Documentary Winner Luke Whatley-Bigg and family, O18 Best Drama winner Nick Sneath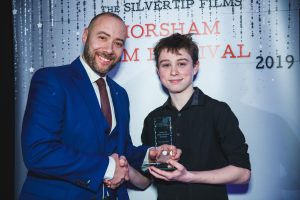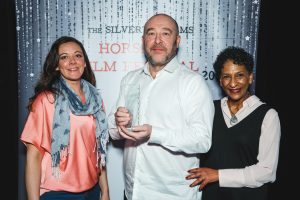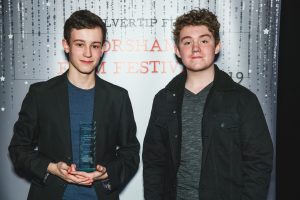 Top to Bottom – Horsham Film Festival winners including U18 Best Drama winner Mattie Boys, O18 Your District winner Eric Storey and supporters, U18 Your District winners Tom Gerrard and Martin Cheek
Watch Emily Beach interview winners and nominees plus show host Jess Jay in the videos below…