discover more
We've been working with Velocity Worldwide to produce content for County Mall in Crawley – and other malls – since 2017. The Mall has two floors featuring 90 stores across them.
The centre regularly holds events and activity days as part of the advertising of promotions inside the mall or to promote specific stores, characters or events.
We work closely with the team at Velocity who look after County Mall to understand the brief and requirements from each video we produce. We then set about planning the shoot day and the specifics we need to get.
Our relationship began with the filming of the malls' 25th Birthday Celebrations in 2017. Having seen the work we produce and also the Silvertip Vlog, we were asked to come onboard and not only film the celebrations but bring vlog Presenter Jessica Jay down to host the live celebrations! This event featured performances from 1990s superstar boy band Damage plus the Samba Girls and also featured balloon magic and face painting for the children plus free bubbly for the adults! We filmed presenting links from Jessica talking about the day and what happened within it plus general coverage of the event itself to make an overall recap video.
Recently, we produced the Spring/Summer 2019 brand fashion videos for County Mall. These feature a family in a studio-built set, and a range of outfits and accessories which are hot this year, from the biggest names in the mall. You can see this below.
We also made a series of videos to promote big selling items in different stores, these were presenter-led with Emily Beach hosting the Valentines themed videos and Esme Todd doing Christmas 2018.
We also worked with the team to film the Shrunk Shopper promo which advertised an in-mall event. This saw shoppers scan stickers in shop windows with an app on their mobile, answer the question posed and go shop to shop to receive rewards for answering the questions right. The event featured a bespoke app to be downloaded plus a shrunken set build including an ice cream cone and Rubiks Cube. The video featured an actor, Sam Mehertens, visiting the mall and getting involved in the trail, picking up his prizes and rewards before collapsing at the end – all shopped out! The fast-paced nature of the video, use of onscreen graphics and the narrative element all combined to make a unique video for the mall. The campaign, including the video, was the recipient of a Revo Purple Apple award in 2018 – the shopping centre industry marketing awards.

We covered the Real People, Real Fashion campaign as well which saw members of the public nominated and voted for by other members of the public for their selfless service toward others, their thanks was a day of a pampering and a make over courtesy of the mall and various store partners. We filmed interview / before and after videos with all 6 winners and then covered the launch event in the mall, which was also hosted by presenter Jess Jay.
In late 2018, we undertook the entire Autumn/Winter 18 campaign for the team and arranged the video shoot and photography. The video was used online with new "hotspot" technology enabling the viewers to click on the outfits to visit the store selling them and the photography was used online and on pop-ups in store. See more on this shoot HERE
Since then, we have filmed Kaz from Love Island give a competition winner a make over, we also filmed the Hollywood-themed 2018 Mothers Day event, an in-mall appearance by literature legend Peter Rabbit (he asked for a selfie with us…who are we to say no to that?!) and we covered the Fathers Day event and the Christmas celebrations which included Father Christmas in his grotto and various performances around the mall including musicians and a giant polar bear!
Alongside our County Mall work, we have also produced other content for Velocity Worldwide including coverage of an external outdoor promotional event at Gallions Reach in London and recently, the production of 3 x videos to promote the newly refurbished Buttermarket Mall in Ipswich. We travelled up for a day, filmed all the stores, restaurants and entertainment outlets to edit together a number of promo videos. We also filmed Love Island star Laura Anderson at the Watergardens in Harlow to showcase some new stores and hot items in them.
Working with the team at Velocity Worldwide, led by Rachael and Gayle, has been a great experience for us. Each new County Mall shoot enables us to learn the layout of the mall and shops more and be able to better take advantage of the space to get varied shots, the shoots allow us to meet members of the public and find out why they like County Mall and it's stores. We get to capture moments of fun and excitement at the events and really show off how County Mall is focused not just on sales but on giving experiences back to its customers. Lastly, we get to try narrative led content with campaigns like the Shrunk Shopper one and help contribute toward our client winning awards.
december daze music video
"We have worked with Geoff and the team for around 18 months now and have been thrilled with the work produced. We use them for filming and editing key shopping centre events and campaigns, particularly for County Mall Shopping Centre in Crawley, West Sussex. We're tasked with creating many bespoke and innovative campaigns and video content has become vital in communicating our messages to clients and consumers. Working with Silvertip makes this an easy task as they share our vision and the best way to get this across. No job is too big or small, they work hard to deliver high quality content to the deadline. I would highly recommend their services."
Rachael Mooney, Senior Account Manager Velocity Worldwide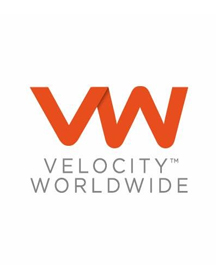 For a live event video quote, please email us on

[email protected]

or Contact Us and we will then get back to you to discuss the project in more depth.