Behind the Scenes on our TV sponsorship bumpers filming…
One Monday evening, around 11pm, an email came in – URGENT it said! TV adverts!
It was from the managers of Motolegends, an online and physical store which sells motorcycle protective wear and clothing, with whom we have worked with for over a decade now.
They were sponsoring the new series of The Motorbike Show which goes out on ITV4 and ITVX and they needed to get some short TV sponsorship bumpers filmed and edited…by the end of the week!
So we had a meeting on Wednesday, decided we would update and refresh the video we had produced for them about 8 years ago which showed a man arriving at the shop, and going through the process of picking out his clothing.
We made a call to Louise Freeman who played the shopkeeper last time – she was available and could do it!
We contacted Adrian Bouchet and approached his agent – he had a break in filming a show in Rome with Anthony Hopkins and could do it!
We got the crew together – Freddie Hill to DOP and Mike Watts to AD – put a schedule and shotlist together, arranged some kit and filmed on the Saturday!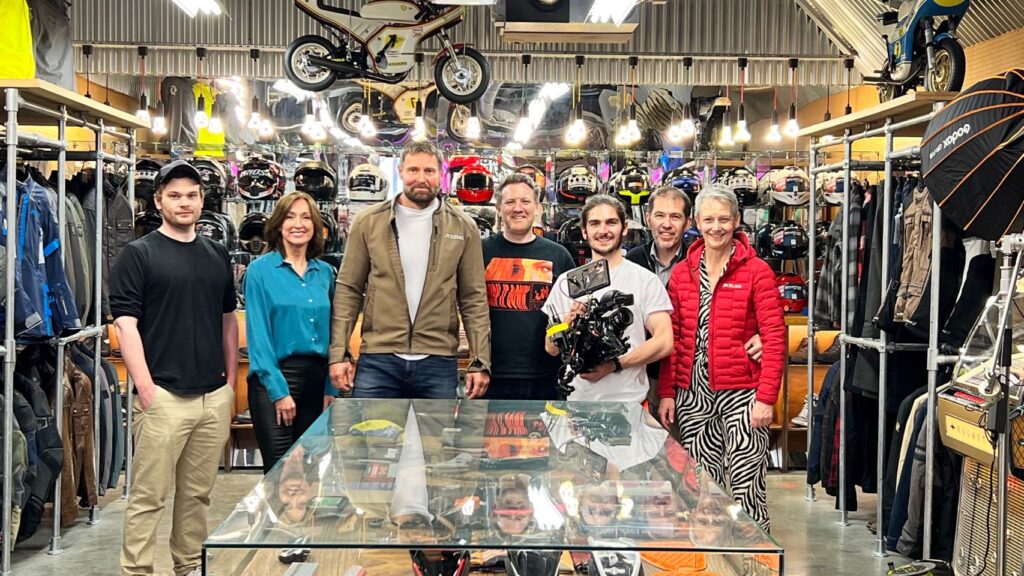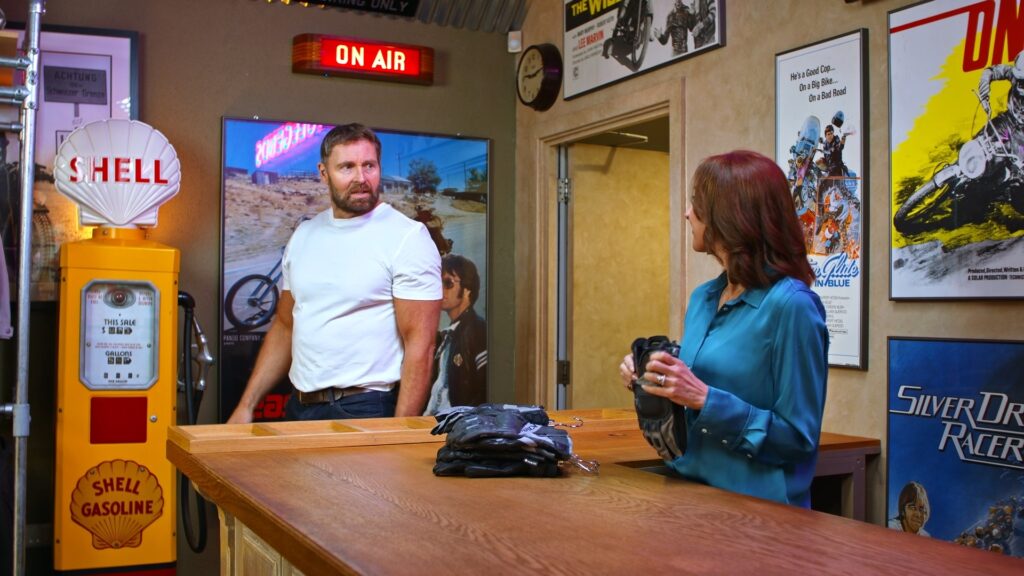 We had a great day, working our way through 11 "scenes" to make 11 short bumpers. It was a challenge to get the actions to fit within a set time limit so we could have the title card appear on each video as well as a VO.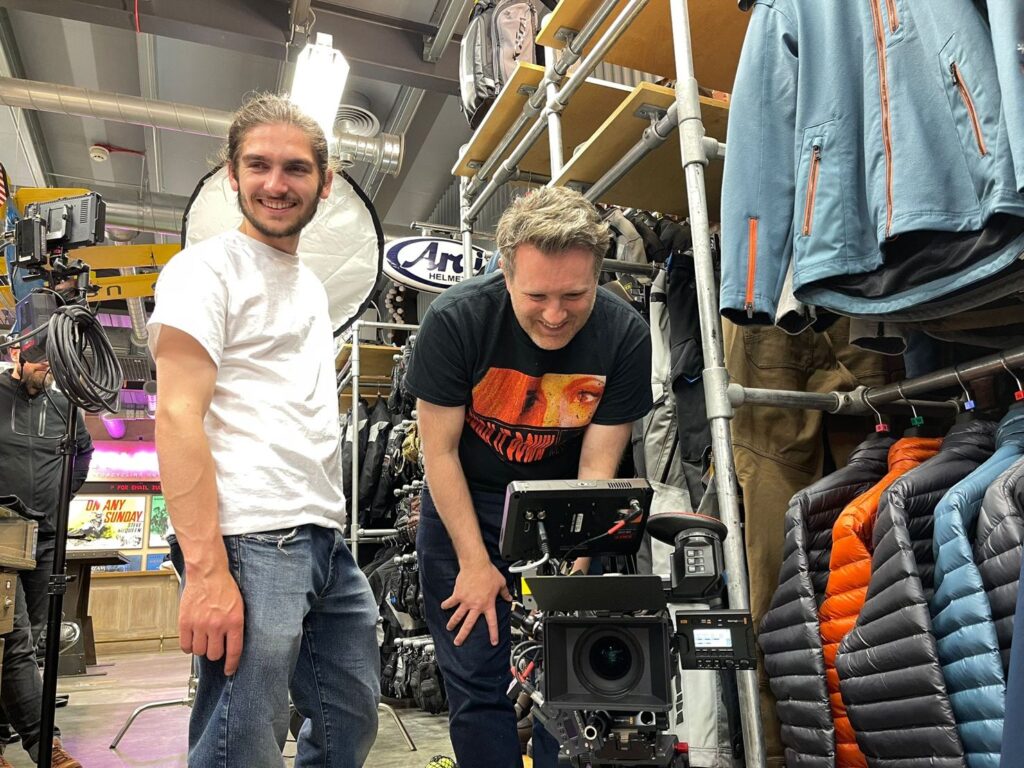 We started editing on the Sunday, delivered first drafts Tuesday, then Wednesday we met with Brian Blessed (of Flash Gordon and Star Wars fame) to record his voiceover.
We added that to the edits, selected the 8 we wanted to use, sent them for approval and sign off for TV and then…
…they went out on ITV4 the next tuesday!
It never gets old seeing your work on TV, knowing other people around the country are seeing it as well.
The feedback has been great and has given Motolegends a boost on social, in store and in sales.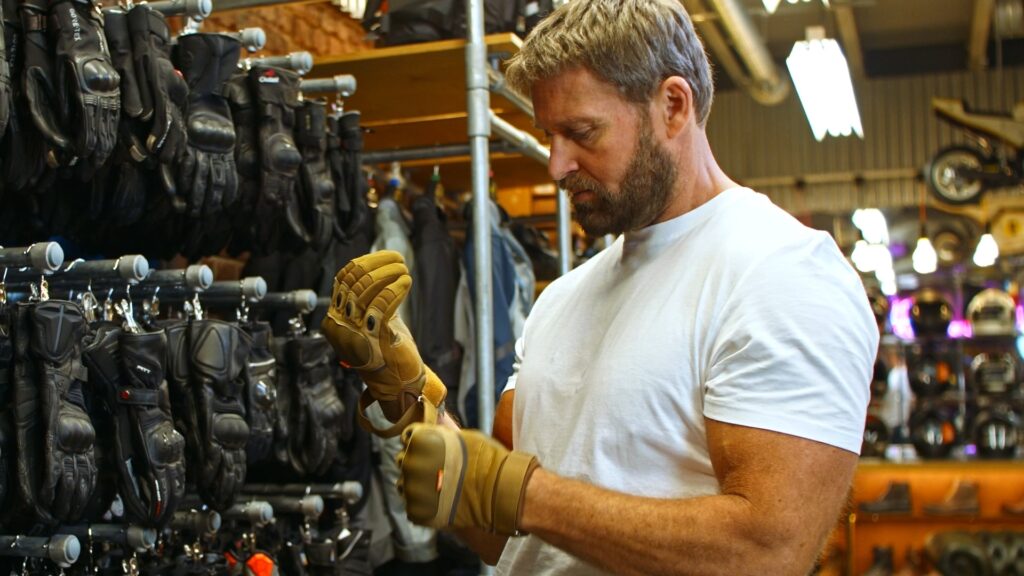 If you'd like to see how we could help you with producing tv content like this, get in touch.